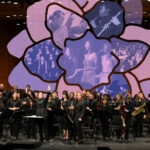 January 26, 2023
The spring 2023 semester holds a tremendous array of live programs on campus and in Los Angeles.
---
July 20, 2022
A series of diverse, live events ushers in the fall 2022 semester at USC Thornton.
---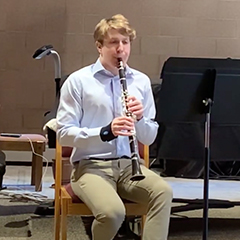 March 17, 2022
USC Thornton clarinet performance major Anders Peterson won second prize in the classical clarinet category of the 2022 Vandoren Emerging Artist (VEA) Solo Competition. The VEA competition began in 2010 as a way to identify the next generation of great clarinetists and saxophonists and acknowledge them for their talent, hard work and artistry. As the… Continue reading Anders Peterson wins second prize in clarinet competition
---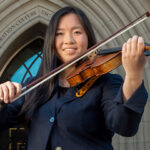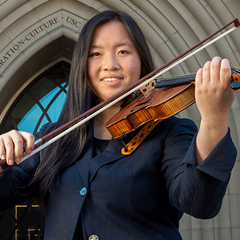 March 14, 2022
"Second-year USC Thornton student Emily Hsu was featured in a USC Trojan Family magazine story about how students can forge their own academic paths at USC. Hsu currently studies violin performance at the USC Thornton School of Music and business administration at the USC Marshall School of Business. She also manages the Student Symphony Orchestra… Continue reading Emily Hsu featured in USC Trojan Family
---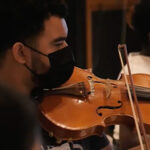 March 7, 2022
USC Thornton graduate students Floriane Naboulet, Veronika Manchur, Emma Antonides, Youngeun Choi and Amelia Hammond recently performed in the Intercollegiate Studio Orchestra at Capitol Studios as part of the Los Angeles Film Conducting Intensive's The Intensive 2022 workshop. The LAFCI is a media conductor training program created by Thornton alumni Angel Velez (MA '14) and… Continue reading Thornton students perform in Intercollegiate Studio Orchestra at Capitol Studios
---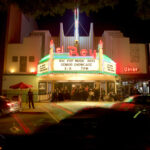 February 24, 2022
USC Thornton boasts a month of live events featuring a series of popular music program showcases, including a senior showcase at LA's legendary El Rey Theatre.
---
December 29, 2018
close
---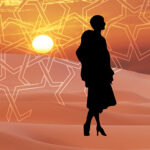 March 8, 2018
The USC Thornton Opera Program is excited to invite you to our Spring 2018 production of Dominick Argento's Postcard from Morocco. Presented by the USC Thornton Opera, together with the USC Thornton Symphony, Argento's opera is a vivid – and often absurd – portrait of travelers frozen in time as they wait for their lives' journey to continue. See the full photo gallery for Postcard… Continue reading Postcard from Morocco
---