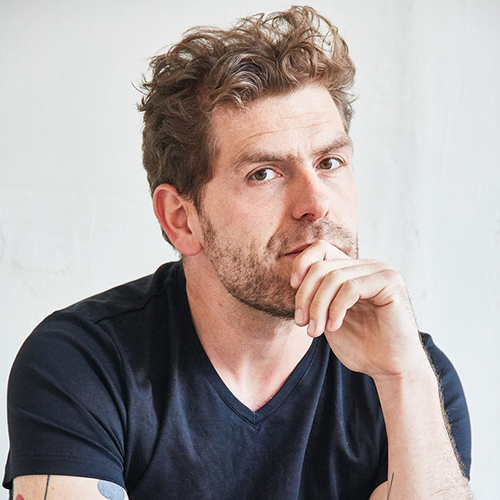 Ted Hearne earns praise for new choral work
Ted Hearne, a composer and USC Thornton Composition program faculty member, earned praise from The New York Times and NPR for his new choral work, Farming. The piece premiered on June 22 on a Pennsylvania farm and was performed by The Crossing.
Featuring 24 vocalists as well as guitars, percussions and electronics, Farming grapples with the impact of settler colonialism on current labor practices from tech to agriculture. In a New York Times review, classical music critic Zachary Woolfe described it as a "suggestive, chaotically ambitious, often poignant reflection on colonization, consumption, marketing, entrepreneurship." NPR Music critic Nate Chinen, who shared his admiration for Hearne in a radio interview, called the debut performance of Farming thought-provoking, entertaining, "funny" and "engrossing."
Photo by Jen Rosenstein.