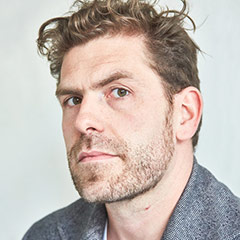 Ted Hearne receives 2020 American Academy of Arts and Letters award
Composition faculty member Ted Hearne has won the 2020 American Academy of Arts and Letters Award in Music, awarded in honor of a composer's significant artistic achievements. In addition to the monetary award, Hearne and the other three winners will have their music presented at a concert at the Academy in 2021.
This is the third award Hearne has received from the Academy. He was previously awarded the Charles Ives Award in 2008 and 2013.
Winners of the Arts and Letters awards are nominated by 250 members of the Academy, and selected by a small committee of Academy members including Chairperson Melinda Wagner, Robert Beaser, and Martin Bresnick.