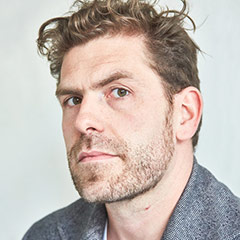 Ted Hearne releases new album "Hazy Heart Pump"
Composition faculty member Ted Hearne has released a new album, "Hazy Heart Pump," from New Focus Recordings. The album of chamber works includes unique collaborations between Hearne and other performers, such as a piece with renowned poet Saul Williams in which Hearne composed music around Williams' reading of a spoken word poem. The album also features performances by USC Thornton alumni Diana Wade (GCRT '13) and Clara Kim (DMA '15), founder of the Argus Quartet.
In describing the album, Hearne says, "'Hazy Heart Pump' is music about context and origin, familiarity and displacement. It's about the thing that made the thing that's in front of you, the bones that you don't see." Read more and listen to the album here.