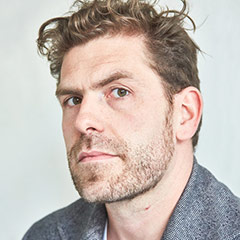 Ted Hearne to premiere new opera in partnership with Beth Morrison Projects
Beth Morrison Projects, Trinity Church Wall Street, and PROTOTYPE Festival have announced a multi-year partnership that will produce the premieres of five new operas over the next three seasons, including the 2022 premiere of "Slaying of Innocence," a new opera composed by Ted Hearne, acclaimed composer, performer and USC Thornton Composition faculty member. The work is composed to text by Halim Flowers, with rap from Momolu Stewart, and is being developed in conjunction with the New England Innocence Project, a nonprofit that works to prevent and correct wrongful convictions.
Beth Morrison Projects is an opera company known for producing cutting edge works that push the boundaries of the genre. Along with Hearne's piece, the premieres will also include new work by Mary Kouyoumdjian, Paola Prestiti and Royce Vavrek.