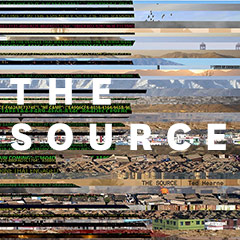 Ted Hearne's oratorio, "The Source," receives West Coast premiere
The Source, an oratorio by USC Thornton Composition faculty member Ted Hearne, will receive its west coast premiere this month at REDCAT in a production by the Los Angeles Opera.
The strikingly contemporary work incorporates spoken language, snippets of popular music, and disjointed instrumental riffs, to tell the story of Chelsea Manning, formerly Bradley Manning, the US Army Private who leaked hundreds of thousands of military documents to WikiLeaks in 2010. The libretto, by Mark Doten, draws on primary sources, including Twitter feeds, cable news interviews, chat transcripts, and declassified military documents.
First premiered at the BAM Next Wave Festival in 2014 and released as an album last year, the New York Times called The Source a "fresh model of how opera… can successfully tackle contemporary issues."
The Source runs October 19-23 at the REDCAT Theater in downtown Los Angeles. In February, the production will travel to San Francisco for presentation by the SF Opera Lab.