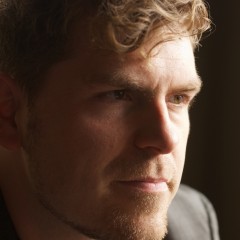 Ted Hearne's oratorio, "The Source," to be staged in L.A. and S.F. next season
"The Source," a strikingly contemporary oratorio by Ted Hearne, of the USC Thornton Composition faculty, will receive its west coast premiere in October of 2016 as part of LA Opera's Off Grand performance initiative. The production, which will be staged at REDCAT, is part of an ongoing collaboration with Beth Morrison Projects to present experimental and contemporary works that exist outside of the grand opera tradition.
The same production will travel San Francisco in February of 2017 for a presentation by SF Opera Lab, the chamber opera initiative of the San Francisco Opera.
"The Source" follows the story of Chelsea Manning, formerly Bradley Manning, the US Army private who leaked hundreds of thousands of military documents to Wikileaks in 2010. In 2014, the opera premiered to rave reviews from the New York Times, which called it a "fresh model of how opera… can successfully tackle contemporary issues." The oratorio was released as an album last year.