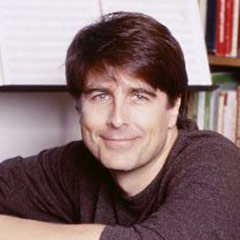 Thomas Newman receives Oscar nomination for "1917" score
USC Thornton Board of Councilors member and award-winning composer Thomas Newman has been nominated for an Oscar in the category of "Music (Original Score)" for his score of the World War I film "1917".
Newman faced a unique challenge scoring "1917," which was shot to appear as one continuous take, at an unrelenting pace. The LA Times remarks of his accomplishment: "Newman's score for '1917' is an opera for both nerves and emotion. Amid the racing electronic heartbeats and jittery percussion are passages of serene, reflective beauty. Quiet character moments are scored with the composer's trademark wispy woodwind lines and a gentle, worried motif for keyboards."
This is Newman's 15th Academy Award nomination. He has scored numerous award-winning films across his decades-long career, including Erin Brokovich, The Shawshank Redemption and Bridge of Spies.
The 92nd Academy Awards ceremony will take place on Feb. 9.