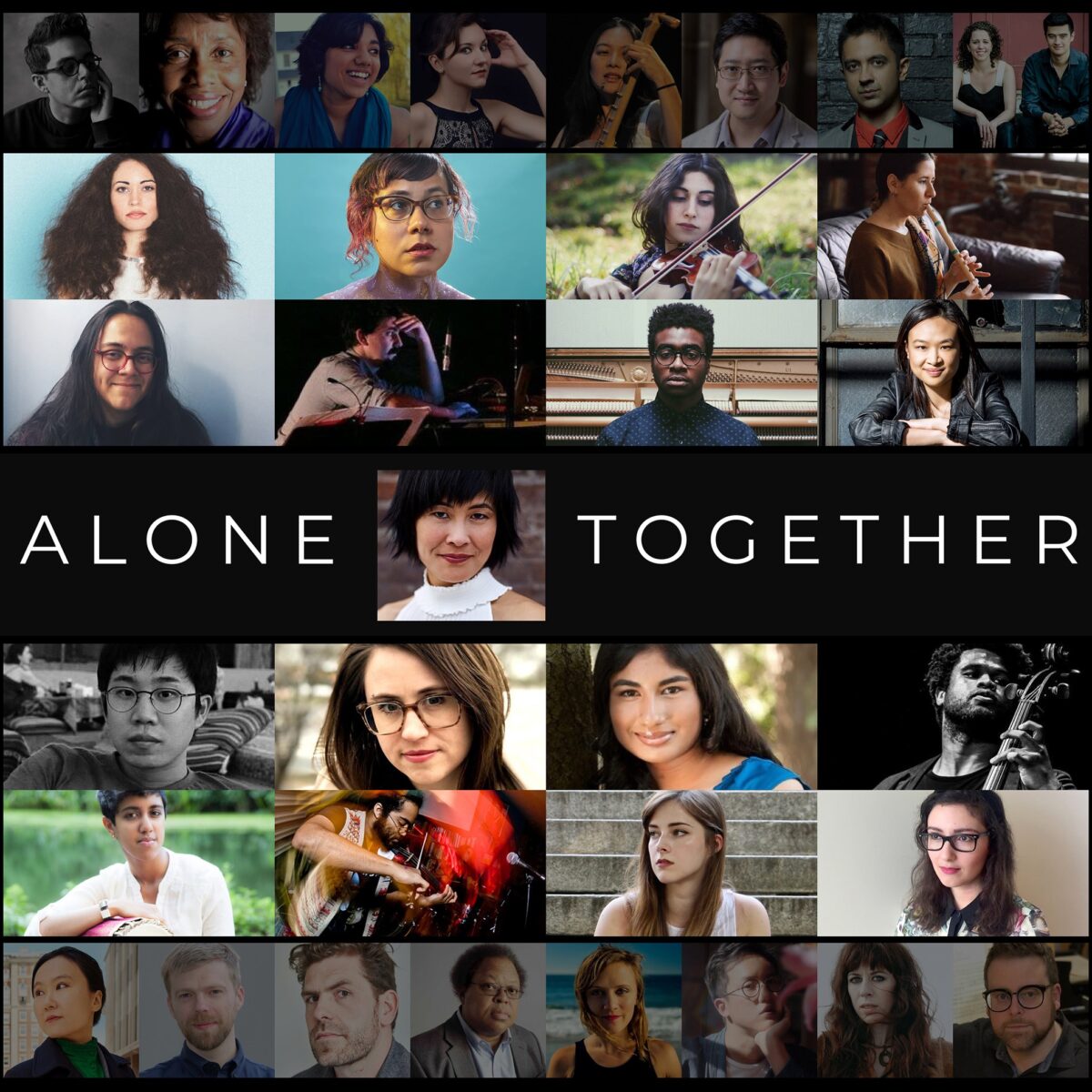 Thornton artists compose new works for online commissioning project "Alone Together"
USC Thornton student, alumni and faculty artists have joined violinist Jennifer Koh's collaborative online commissioning project, Alone Together, created as a way to bring composers together to create new music for live streamed performances while social distancing. The project has received acclaim for its ingenuity and proactive approach to elevating the work of composers during a challenging time.
Alums Sarah Gibson (MM '10, DMA '15) and Thomas Kotcheff (MM '12, DMA '19), who together create music as piano duo HOCKET, composed pieces for the second installation of the series on April 11. Nina C. Young, a faculty member in the Composition program, was invited to contribute and nominated Composition doctoral candidate Adeliia Faizullina to create a commissioned piece. Both composers' new works will be performed in the upcoming Alone Together concert on Saturday, April 18 at 7:00 p.m. on Facebook and Instagram.
Koh invited 21 composers to donate brief new compositions, between 30 seconds and one minute in length, and to nominate another composer to contribute their own piece, commissioned through her nonprofit ARCO Collaborative. Koh performs the compositions live on her Instagram and Facebook channels, and makes them available after the show on her YouTube channel.
In addition to the live streamed performances, participating artists join Koh over a video call to share their experience of how their creative process has been affected by social distancing measures.
Future installations of the Alone Together series will feature works by more Thornton artists, including Composition graduate student Nina Shekhar, Composition faculty member Ted Hearne, and alum and current faculty member Andrew Norman (BM '02, MM '04).