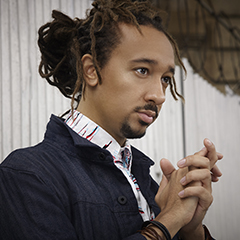 Thornton artists feature prominently in Carnegie Hall 2020-21 season
Carnegie Hall has announced its 2020-21 season, with concerts featuring a number of USC Thornton artists.
The Los Angeles Philharmonic returns to Carnegie Hall this season, after a 30 year absence, with two of four concerts featuring work by Composition faculty member and Thornton alum Andrew Norman (BM '02, MM '04). Oct. 8, the LA Phil will perform the New York premiere of Norman's Violin Concerto, a piece co-commissioned by Carnegie Hall. Oct. 10, the LA Phil New Music Group presents a program curated by Norman, that includes his 2011 piece titled "Try."
Oct. 16, Jazz Studies alum Gerald Clayton (BM '07) and Studio Guitar alum Charles Altura (MM '07) will perform with their ensemble, The Jazz Gallery All-Stars. The concert celebrates the 25th anniversary of the Jazz Gallery, an enduring New York City music venue.
March 19, 2021, Kronos Quartet, which features cellist and USC Thornton Strings alum Sunny Yang (MM '10, GCRT '12), will perform one of its signature pieces, George Crumb's Black Angels, in addition to newly commissioned work.