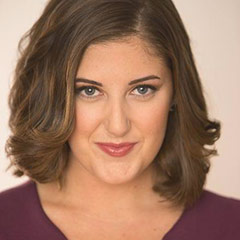 Thornton musicians sweep Frances Walton Competition in Seattle
Mezzo-soprano and USC Thornton Vocal Arts & Opera graduate student Lesley Baird (MM '15) was a winner of the 2016 Frances Walton Competition in Seattle, where she was accompanied by pianist and Keyboard Collaborative Arts DMA candidate Jasper Jimenez (MM '13, GCRT '15). Since winning the competition in July, the duo has presented several area concerts, been featured on Seattle's classical music station, King 98.1 FM, and undertaken a week-long outreach tour of Seattle public schools, performing for approximately 3,500 school children.
The competition's Small Ensemble prize was awarded to a USC Thornton trio, which included pianist Vijay Venkatesh ('17), clarinetist Micah Wright (DMA '15), and cellist Annie Jacobs-Perkins ('18).