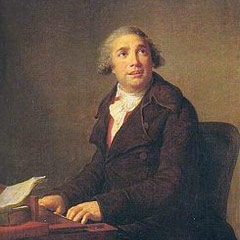 Thornton Orchestra musicians to perform rare Paisiello opera under LA Opera maestro James Conlon
Members of the USC Thornton Symphony orchestra will join singers from LA Opera's Domingo-Colburn-Stein Young Artist Program in performances of Giovanni Paisiello's "The Barber of Seville," under the guidance of LA Opera's Music Director, James Conlon. Paisiello's rarely-performed comic opera was composed 34 years before Rossini's more widely-known adaption.
Paisiello's "Barber of Seville" will be presented as part of LA Opera's "Figaro Unbound" series of operas, concerts, and events inspired by the works of French playwright Pierre-Augustin Caron de Beaumarchais. The semi-staged production will be performed on April 10 and 11 at 7:30 PM at Caroline's Loft on the campus of Cal State Los Angeles. Admission will be free.