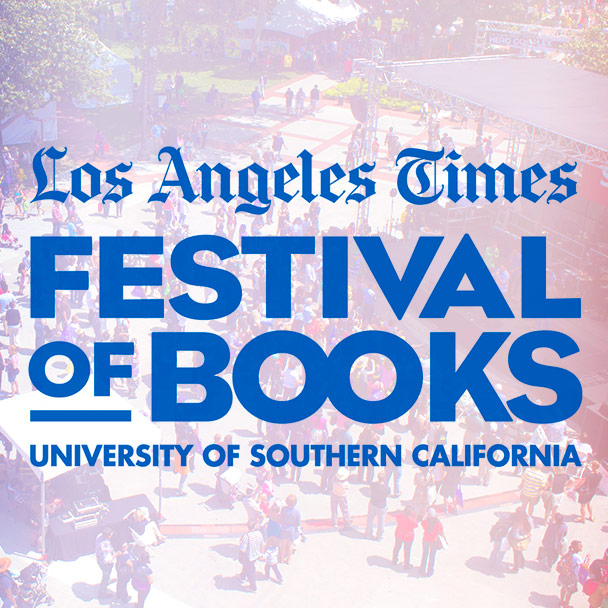 Thornton students and ensembles to shine at the 2018 Festival of Books
This weekend, an estimated 150,000 book-lovers will descend on the USC campus for the annual Los Angeles Times Festival of Books, April 21 & 22. The massive event will feature books, film, art, comedy, photography, lots of food, and, of course, plenty of music. A host of USC Thornton student and alumni musicians will take to the festival stages – below are some highlights.
---
Saturday, April 21
2:00 – 2:30 PM – Celeste Butler – The USC Thornton Popular Music graduating senior showcases her incredible versatility on the USC Stage.
3:10 – 3:40 PM – Haleigh Bowers – Singer-songwriter Haleigh Bowers (BM '17, Popular Music), just beginning her journey in the music industry, creates music that connects and empowers her audiences.
4:20 – 4:50 PM – Kinglii – The trio, featuring Mark Adam (BM '17) and seniors Jarren Heidelberg and Eddie Stone, melds R&B grooves with folk-rock melodies, delivered with a pop sensibility. The band's EP, "Fellas" was release last year.
5:30 – 6:00 PM – LAMI – Popular Music sophomore David Friebe, better known as LAMI, fuses hip hop, R&B, funk, jazz, and soul.
Sunday, April 22
10:00 – 10:30 AM – Trojan Marching Band – One of the most innovative collegiate marching bands in the country, the USC Trojan Marching Band features more than 300 students from nearly every major on campus.
11:40 – 12:10 PM – Kinetic Winds – The quintet, featuring bassoonist Amber Wyman (MM '16), clarinetist Sergio Coelho (GCRT '16), oboist Chris Fujiwara, horn player Sean Holmes (MM '17), and flutist Emma McCartney (MM '17), takes to the USC Stage.
12:50 – 1:20 PM – Mason Summit – The Popular Music sophomore showcases his songwriting talents.
2:00 – 2:30 PM – The Blue Agave – A unique concept by renowned guitarist and USC Popular Music instructor Andy Abad, The Blue Agave delivers atmospheric originals and classic, Latin boleros, featuring GRAMMY-nominated guitarist and vocalist, Stephanie Amaro.
3:10 – 3:40 PM – Tiah Giná – Popular Music junior showcases her Southern roots in smooth, soulful music.
4:30 – 5:00 PM – ALAJE: Afro-Latin American Jazz Ensemble – Aaron Serfaty leads the ALAJE student ensemble in jazz standards reinvented with a focus on the rhythmic traditions of Brazil and Cuba.
---
Also on the festival docket, Thornton harp alumna Alison Balbag, currently a member of the USC Leonard Davis School of Gerontology faculty, will take part in a panel discussion, Welcoming Aging: New Possibilities for Living Long and Living Well, on Saturday, April 21st at 10:30AM in Annenberg Hall.
Explore the full lineup for the Los Angeles Times Festival of Books at events.latimes.com/festivalofbooks