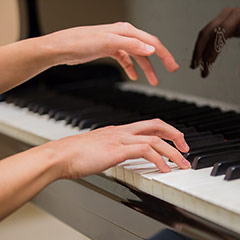 Thornton students sweep video performance competition
Students from USC Thornton's Classical Division have swept the first James Ramos International Video Competition, a joint venture of the California Association of Professional Music Teachers (CAPMT) and Social Media Works. Recognizing that Youtube and Facebook have become important video platforms for musicians to audition and to share their artistry with the world, the competition offers cash prizes to young artists in 8 categories, with Thornton students winning 16 awards, of which 4 were 1st Prizes.
Below is a Youtube playlist featuring the 1st Prize-winning submissions. For the full list of prize-winners, click here.