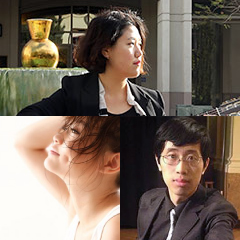 Three Thornton doctoral candidates among this year's USC International Artist Fellows
USC recently announced the 2019-2020 class of International Artist Fellows, including three USC Thornton DMA candidates: Classical Guitar student Bokyung Byun, Keyboard Studies student Wesley Chu, and Composition student Guang Yang.
Since 2013, the International Artist Fellowship has provided scholarships and other resources to enable talented artsits from around the world to study at USC's arts schools. Fellows are able to contribute to a growing culture of artistic diversity on campus, while benefiting from USC's world-class faculty and the dynamic arts industry in Los Angeles.
Click here to read more about this year's class of Artist Fellows.