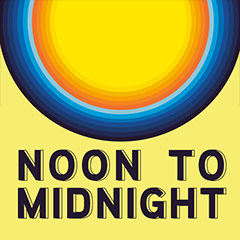 USC musicians to perform at LA Phil's Noon to Midnight event
On Saturday, June 1 the LA Phil celebrates new music with their third-annual Noon to Midnight event, a twelve-hour marathon featuring many of California's finest ensembles in pop-up performances around Walt Disney Concert Hall. The day-long lineup features several ensembles that feature USC Thornton musicians, including USC Thornton Percussion Group, HOCKET, Sakura Cello Quintet, Calder Quartet. Additionally, Thornton alumna and faculty member Sara Gibson's piece, tiny, tangled world, will be performed by Jacaranda Music.
Between performances, audiences will get a taste of local cuisine by tasting food trucks and attending the beer garden of local craft breweries.
---
The following performances will include USC Thornton musicians. Be sure to check the official schedule for the complete list of events.
USC Thornton Percussion Group
12:15 PM | Garden: Keck Amphitheatre
Calder Quartet
Thornton alumni Benjamin Jacobson ('01, MM '07, violin), Andrew Bulbrook ('02, violin), Jonathan Moerschel ('01, MM '03, viola) and Eric Byers ('03, cello)
1:45 PM | BP Hall
HOCKET
Thornton alumna and faculty member Sara Gibson (MM '10, DMA '15) and alumnus Thomas Kotcheff (MM '12)
4:30 PM | Keck Amphitheatre
Sakura Cello Quintet
Thornton alumni Peter Myers (MM '10, GCRT '13), Yoshika Masuda (GCRT '12), Michael Kaufman (DMA, '14), Benjamin Lash (MM '15, DMA '19)
8:00 PM | Blue Ribbon Garden
Jacaranda Music
A performance of alumna and faculty member Sara Gibson (Sara Gibson (MM '10, DMA '15)
11:00 PM | Walt Disney Concert Hall Stage