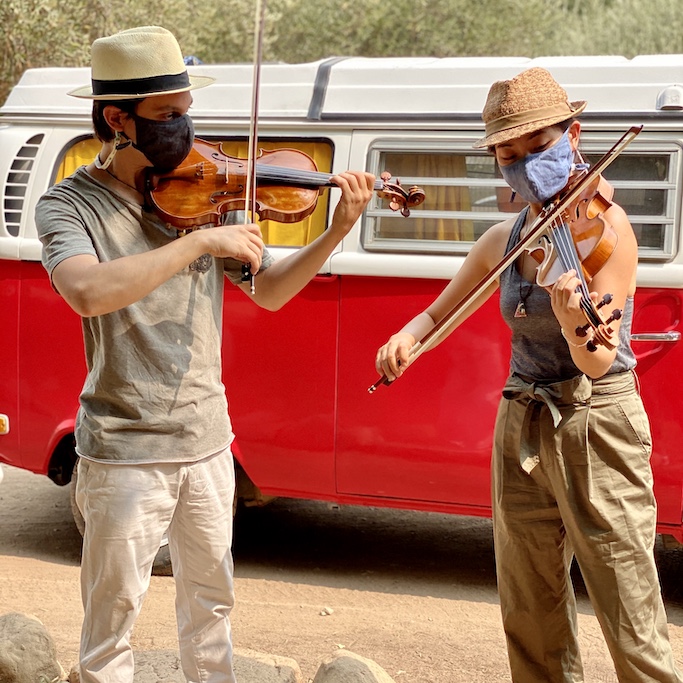 USC Thornton alumni launch MusiKaravan mobile concerts
USC Thornton alumni Etienne Gara and YuEun Kim (GCRT '15, AD '17), members of the celebrated chamber ensemble Delirium Musicum, have launched a unique mobile, outdoor concert series called MusiKaravan. While Delirium Musicum's live concerts remain on hold, the two have traveled around California by car to perform safely outdoors for workers at farms and wineries. Through the project, the pair hopes to continue Delirium Musicum's mission of encouraging human connection through music, while showcasing California's organic food and wine makers.
In an interview with VC Reporter, Gara spoke about the warm welcome they have received since beginning MusiKaravan. For the artisans and their staff who they visit, their outdoor performances have been a bright spot. "Having MusiKaravan play their beautiful violins in the vineyard for our 2020 harvest transcended time and place to help lighten the load of every bucket of grapes we picked," said winemaker Gretel Mays Compton.