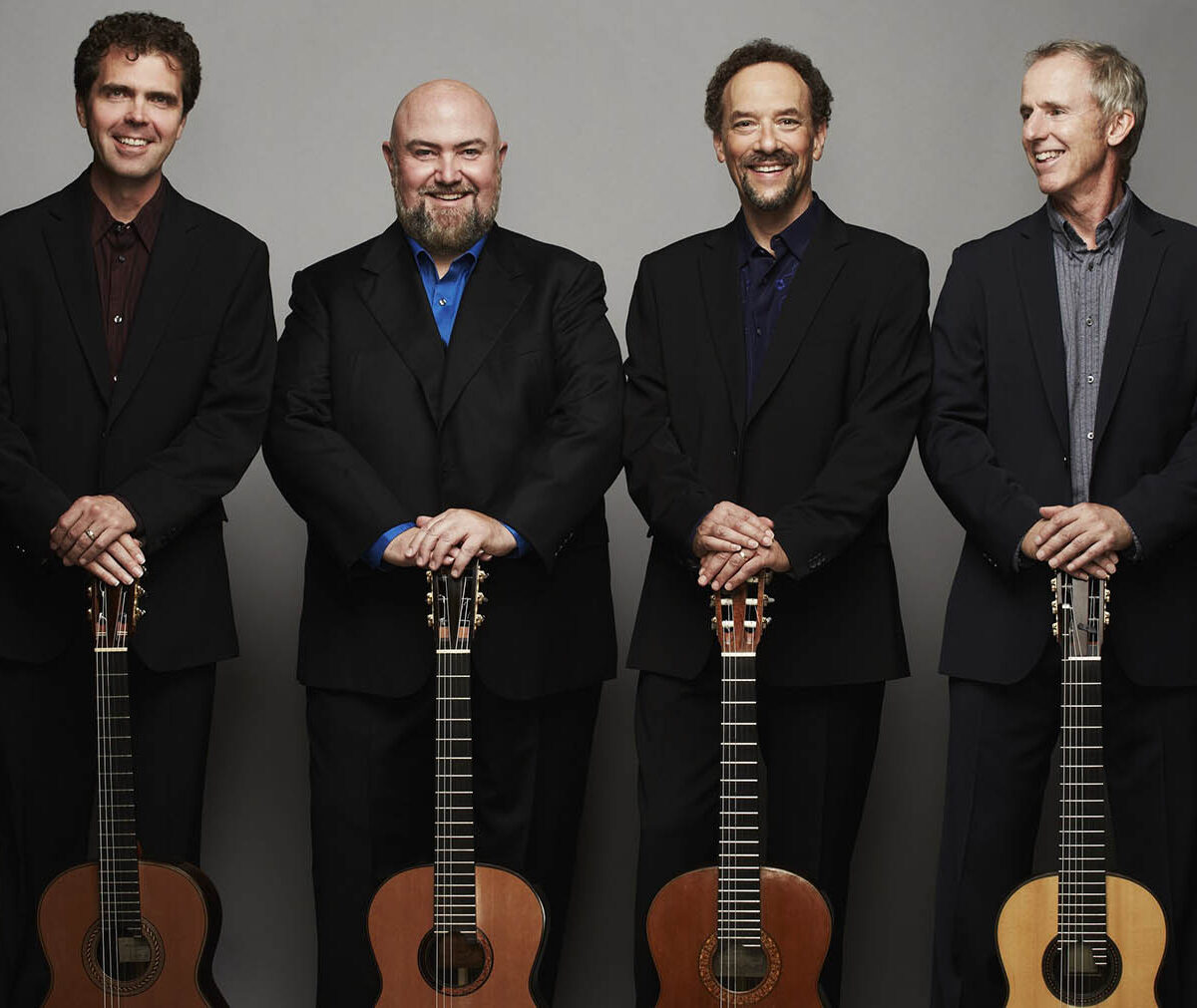 USC Thornton faculty and alumnus to perform in benefit concert for Paradise Fire victims
Sunday, Nov. 24, USC Thornton Classical Guitar faculty members William Kanengiser and Scott Tennant (of the GRAMMY-winning Los Angeles Guitar Quartet) and USC Thornton flamenco virtuoso and faculty member Adam del Monte will perform in a benefit concert, "Recuerdos de Paradise," to support the victims of the Paradise Fire in 2018. Performing alongside them are flamenco guitarist Berto Boyd and USC Thornton Classical Guitar alum Jack Cimo (BM '11).
Almost one year ago, the town of Paradise, California was devastated by one of the most deadly and destructive fires in a century. Miraculously, the Paradise Performing Arts Center survived, and it will be the sight of a concert of healing and hope, rising from the ashes of this tragedy.
The organizers are hoping to raise significant funds to support the Paradise PAC and rebuild the Norton Buffalo Hall, supported by the Gift of Music, a non-profit organization working to rebuild the Paradise community. Those who are unable to attend the concert in person are encouraged to donate the cost of a ticket so that needy local residents can share in the event. Please go to californiagiftofmusic.org to find out more, to buy a ticket, or to donate a gift ticket for a Fire Refugee.