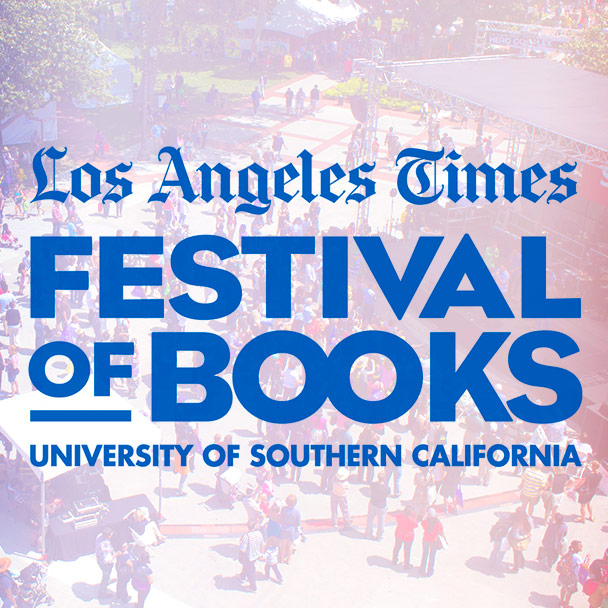 USC Thornton students and ensembles perform at the 2016 Festival of Books
This weekend, an estimated 150,000 book-lovers will descend on the USC campus for the annual Los Angeles Times Festival of Books, April 9 & 10. In addition to the hundreds of readings, signings, and literary festivities, the USC Stage at Hanh Plaza will present an exciting lineup of musicians and ensembles, including a number of USC Thornton students and alumni.
Saturday, April 9
2:00 – 2:30 PM – Spritely – Led by Popular Music junior Jillian Lavin and five of her peers, the band's tender ballads and humorous lighter tunes delightfully capture life's vicissitudes.
4:20 – 5:50 PM – Brett Fromson – Singer-songwriter and Popular Music alumnus Brett Fromson (BM '14) hails from Cleveland and is based in Los Angeles. His lyric-driven Americana songs have brought him to the attention of some of his heroes, including John Fogerty, Randy Newman, and Glenn Frey.
5:30 – 6:00 PM – Small Shelter – Small Shelter is a five-piece indie-rock group that formed out of the Popular Music program. Their self-titled debut EP, released last August via Mad Music Recordings, is a collection of songs alternately bombastic and reserved. Expect some jumping around, some loud guitars, and a lot of feelings.
Sunday, April 10
11:40 AM – 12:10 PM – SAKURA Cello Quintet – A unique and versatile cello quintet hailed as "brilliant" and "superb" in the Los Angeles Times, SAKURA draws from the rich heritage of a repertoire that spans eight centuries. The quintet includes cellists Jonathan Dormand (GCRT '14, ARTD candidate), Michael Kaufman (MM '12, DMA '15), Yoshi Masuda (GCRT '12, DMA candidate), Peter Myers (MM '10, GCRT '13) and Sarah Rommel (GCRT '14, MM candidate).
12:50 – 1:20 PM – Trousdale – Trousdale is a pop/folk band formed out of the Popular Music program. Known for their emotive harmonies and haunting lyrics, Trousdale's music is defined by its beautiful arrangements and truthful stories. Sophomores Quinn D'Andrea, Georgia Greene and Lauren Jones make up Trousdale's vocals, with freshman Mallory Hauser on guitar, and sophomores Madi Vogt on drums/percussion and Henry Solomon on saxophone.
2:00 – 2:30 PM – Deville – Born and raised in Los Angeles, singer-songwriter and alumnus Aaron Childs (BM '14, popular music) brings his newest project, Deville, to the festival. His unique take on contemporary R&B, which uses subtle backbeats and classic chord progressions, promises to get the crowd moving.
3:10 – 3:40 PM – ALAJE – The USC Thornton Afro-Latin American Jazz Ensemble (ALAJE) performs Afro-Cuban music with a jazz sensibility. ALAJE focuses on the rhythmic traditions of Latin America, specifically Brazil and Cuba, bringing different rhythmic approaches to jazz standards. A favorite at L.A. cultural events, the group has evolved into a "little big band" featuring student-arranged music and frequent guest artists and singers.
---
Explore the full musical lineup for the Los Angeles Times Festival of Books here.