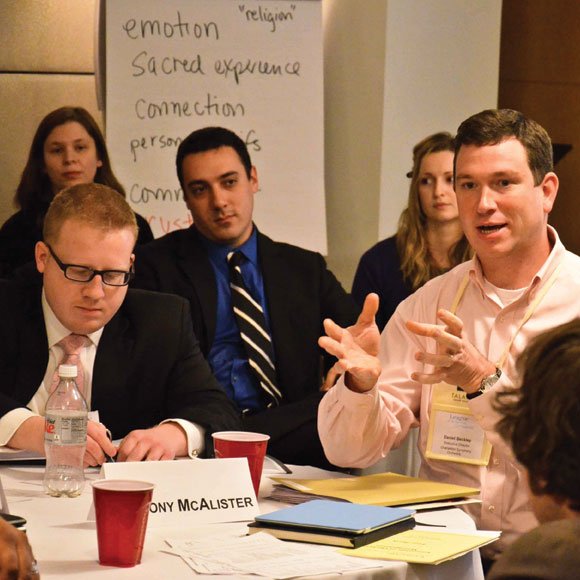 USC Thornton to host the 2016 Essentials of Orchestra Management program
For the second year in a row, USC Thornton will partner with the League of American Orchestras to host the Essentials of Orchestra Management, an immersive seminar for emerging orchestra administrators. The ten-day residential program, featuring workshops, lectures, concert-excursions, and community events, will take place on the USC campus from July 12-21, 2016.
The faculty for this year's program includes Brent Assink, executive director of the San Francisco Symphony; Deborah Borda, president of the Los Angeles Philharmonic; Simon Woods, president & CEO, Seattle Symphony; Bruce Coppock, CEO (retired), The St. Paul Chamber Orchestra; Michael Morgan, music director & conductor, Oakland Symphony; Ken Foster, director of USC's Arts Leadership program; and other innovators in the field of orchestral management.
Since its inception some 16 years ago, the Essentials of Orchestra Management program has emerged as one of the nation's preeminent incubators for leadership in the arts, helping to launch the careers of countless orchestral administrators. The program provides an unprecedented view of what is necessary to become an innovative and successful leader in the arts.
The application deadline for the 2016 program is March 24, with registration limited to 30 participants.