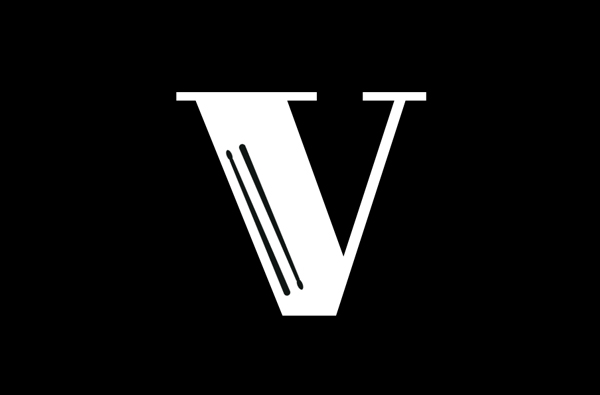 USC Thornton mourns the loss of Jazz Studies student Victor McElhaney

Statement from the Dean
This message from Robert Cutietta, Dean of the USC Thornton School of Music, was sent on March 10 to Thornton students, staff, and faculty.
Dear Thornton Community:
It is with great sadness that I write to inform you that Jazz Studies student Victor McElhaney tragically passed away early this morning. He was the victim of a failed robbery attempt in an off-campus area of Los Angeles.
Victor is originally from Oakland, California, and transferred to USC in the fall of 2017. He believed in the power of music to touch lives, to heal, and to bring hope. He enjoyed mentoring young musicians and had a long-standing commitment to community service.
The university has been in touch with Victor's family and friends and are offering our support.
During times of grief and sadness, it is important for us not to be alone, but to connect with people and resources that will help us to process what we are feeling and experiencing. I encourage us to talk with friends and loved ones, and to take advantage of the following sources of support:
Students: Crisis Counselors at USC Student Health, 213-740-9355
Faculty and Staff: USC Center for Work and Family Life, 213-821-0800
We honor Victor's life and send our thoughts and prayers to his family and friends in this time of grief and tragedy. We will let you know of memorial plans as that information becomes available.
With heartfelt sympathy,
Robert Cutietta
Dean, USC Thornton School of Music
Read More >
We encourage you to submit any memories, thoughts, or photos of Victor you might want to share by clicking here.
---
Remembrance
USC Thornton and the music community remembers Victor McElhaney.
Peter Erskine
Erskine is a USC Thornton faculty member and director of Drumset Studies, who taught Victor privately for a year.
Victor was already playing at a professional level when he came to USC. His audition was a welcome breath of fresh air—he had the touch, the feel and the musical understanding of a seasoned jazz musician. I was very happy to have been his private lessons instructor for one year. Victor was always the first to volunteer to play in any group class.
I had the pleasure of getting to speak with his mother Lynette at a student orientation meeting at the beginning of that Fall 2017 semester, and I asked, "What does Victor want?" She replied, "He wants to change the world." And that's what he was doing with his music, trying to change the world. He made it a better place.
On a personal note, I just saw Victor a week or two ago walking across campus. His smile, even on that sunny day, lit up the whole place. Speaking on behalf of the entire USC community, we are devastated by this loss, and we extend heartfelt and heartbroken condolences to all of his family, friends and colleagues.
---
Kathleen Grace
Grace is a USC Thornton faculty member and internationally recognized jazz vocalist, who worked with Victor in one of the school's student jazz combos.
I had the pleasure of having Victor in my USC Thornton combo for a year. He loved Betty Carter and would sing along to her music when I brought in examples. He was full to the brim with musical ideas that he wanted to share. There was a spark in his eyes at all times, and an openness to all the world had to teach him.
One of the things I love the most about teaching at USC Thornton is being around students who are opening themselves up to the joy of music within them. I got to see Victor do this every week. It was an honor to witness. He will be deeply missed. Condolences to his family and many friends.
---
Veronika Krausas
Krausas is a USC Thornton faculty member who teaches in the Composition program. 
Victor was new to my class this semester but in the few weeks while he was with us, his joy for life and personal warmth were instantly apparent.  This is a horrible loss for us all.
---
Samuel Reid
Reid is an undergraduate in the USC Thornton Jazz Studies program.
Victor and I performed on stage multiple times before his passing. Most of the time I played piano supporting his spoken word/vocal performance. I play in a band called LAMI and at most of our performances Victor would hop on stage and emphatically rap an original verse that he had written. The only memories I remember on stage with him are extremely pleasant and represent a time of overwhelming joy.
Vic always challenged me to think more about my words in everyday conversation. He constantly helped me think about my impact ON the world and made me question how I acted IN the world. I miss my brother dearly and wish I could hug him once more. Rest in Power.
---
Aaron Serfaty
Serfaty is a USC Thornton faculty member and director of the USC Thornton Afro-Latin American Jazz Ensemble (ALAJE), who Victor privately studied with. Victor also performed in AJALE as well as one of the student jazz combos Serfaty leads. 
Victor was an extremely talented musician, full of passion for his art and his community. He was also a very well-spoken social activist. He was in my jazz combo this semester and he was also a member of my Latin band. In both situations, he brought "it" and was an integral part of our sound. I miss him terribly.
---
Lisa Cooper Vest
Vest is a USC Thornton faculty member and musicologist, who taught Victor in Thornton's 'Music and Ideas' course, a required class for all undergraduates.
Victor was a creative, curious thinker, and I appreciated his presence in my Music and Ideas course so much. I will always remember Victor as someone who asked unexpected and thought-provoking questions, questions that often sent me down new paths of research, listening, and discovery. He cared passionately about the relationship between music and power, and we had many great conversations in my office about music, about the African diaspora, and about the legacies of Black culture in the United States and around the globe. In all of those conversations, and in all of his work, Victor sought to challenge accepted historical narratives and to give voice to musicians and audiences whose perspectives have often been neglected or ignored.
Victor's thinking and writing often pointed towards the future: he was always brainstorming about new ways to help audiences understand the rich historical and cultural contexts of the music that he loved. With his energy, Victor made a real impact, both on his student colleagues and on myself. I will always appreciate the perspective and the passion that he brought into the world, and I am unspeakably sad that he will no longer be here to participate with us in producing music and knowledge. But in honoring his legacy, I will remember the questions that he raised and will allow them to shape my approach in teaching music history. Victor believed that music had real power to accomplish political and cultural good, and I hope that we can all continue that work now.
We Want to Hear From You
We encourage you to submit any memories, thoughts, or photos of Victor you might want to share by clicking here.