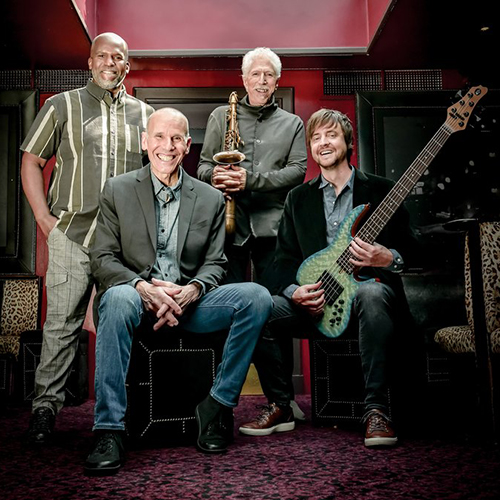 Yellowjackets discuss legacy and career
On Jan. 6, GRAMMY.com interviewed the jazz fusion quartet Yellowjackets, comprising USC Thornton faculty members Will Kennedy and Bob Mintzer, recently-retired faculty member Russell Ferrante, and bassist Dane Alderson. The band members chose ten key songs which encompass different moments in their 40-year career, and spoke about past partnerships, song inspirations and the evolution of the band's identity.
"Whenever you change a member in a band, it affects the overall picture because it's a new personality — a new set of experiences that are being added to the situation," Kennedy said.
Yellowjackets' 2022 album "Parallel Motion" is nominated for Best Jazz Instrumental Album at the 2023 Grammy Awards taking place in Los Angeles on Feb. 5.