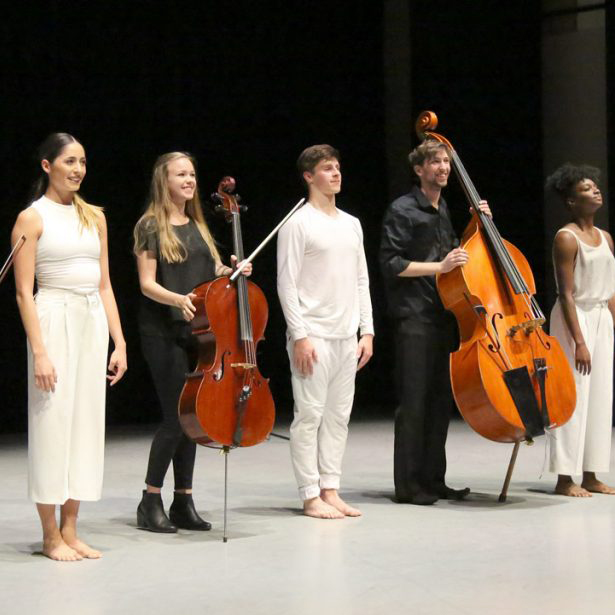 $1M gift ensures continued collaboration between USC Thornton, Kaufman School of Dance
The USC Glorya Kaufman School of Dance has received an anonymous $1 million gift, which will be used specifically to support continued artistic collaboration with USC Thornton.
The two schools already share a history of collaborative programming, such as the annual Choreographers & Composers concert, which pairs Thornton composer with Kaufman dancers to produce new works of live music and dance. With the additional resources, the schools will continue to build on this programming to create new opportunities for cross-disciplinary learning.
"While music and dance are naturally complementary, it is when they are created and performed together that they can greatly enhance the educational impact of both," says Dean Robert Cutietta, who serves as the dean of both schools. "This gift will provide the impetus for meaningful partnerships to emerge for the entire future of both schools."