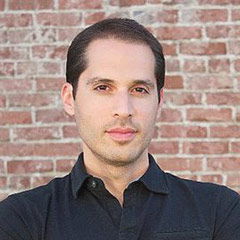 Alumnus Gabriel DiMarco excels as composer and musician
USC Thornton Screen Scoring alumnus Gabriel DiMarco (GCRT '14, scoring for motion pictures and television) won Best Score for the feature film, Children of the Mountain, at the 2016 Ghana Movie Awards in Accra, Ghana. Described as "moving" by Daniel Glenn of Film Forward, DiMarco's score reinforces the emotional journey of an unmarried mother in contemporary Ghana as she seeks treatment for her young son, who is shunned by society due to his cerebral palsy and Down Syndrome. Children of the Mountain also won Best New Narrative Director, for writer/director Priscilla Anany, and took runner-up for the audience award, at the Tribeca Film Festival last April.
DiMarco was also a featured solo cellist in the film Colossal, which was scored by Thornton Composition alumnus Bear McCreary (BM '02).