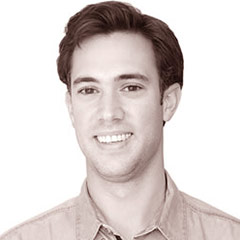 Alumnus Marcello Dubaz receives Emmy nomination for sound editing
USC Thornton Music Industry alumnus Marcello Dubaz (BS '12) and his production team received a nomination for Outstanding Sound Editing at the Creative Arts Emmy Awards for their work on the 2016 History Channel production of Roots.
Dubaz was a sound effects editor on the miniseries and has also been involved in post-production of The People v. O.J. Simpson: American Crime Story, which won an Emmy Award for sound mixing. Dubas has previously worked on Notorious, Containment, American Horror Story, Scream Queens, Castle, and The Fosters.