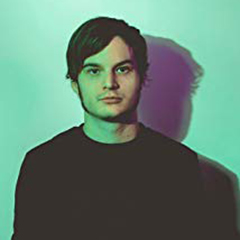 Andrew Prahlow nominated for BAFTA Games Award
Screen Scoring alum Andrew Prahlow's (GCRT '11) soundtrack of the video game "Outer Wilds" has been nominated for a 2020 BAFTA Games Award. The nomination follows other recent nods for the game's music, including a Golden Joystick Award nomination for Best Audio and a Jerry Goldsmith Award nomination for Best Score.
Prahlow's music for the game has been warmly received for its unique approach. The soundtrack integrates instruments and sounds that players wouldn't expect to hear in a game set in outer space, such as a plucky banjo and harmonica.
The BAFTA Awards will take place on Thursday, April 2.