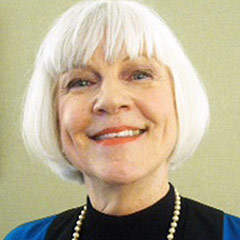 Classical Singer profiles Cynthia Munzer's summer program in Germany
The January issue of Classical Singer magazine featured USC Thornton Vocal Arts & Opera faculty member Cynthia Munzer front and center for her role as artistic director of Musiktheater Bavaria (MTB), a summer program held annually in Germany. The six page article highlighted the program's impact on students interested in delving into the study of musical theatre and opera.
Each summer, MTB hosts 24 singers and five collaborative pianists for a month in the Bavarian Alps. The program is unique in that it runs opera and musical theatre intensive camps side-by-side. Although students don't enroll in both Opera Studio and Musical Theater Studio, this dual nature allows students to take workshops and lessons in both genres.
Munzer has been the artistic director of MTB since 2015 after joining the voice faculty in 2014. Her goal for the program is to help students and performers grow in their voice, acting, dance and movement skills, along with becoming more proficient in performing in German and working in German-speaking countries. One of the largest focuses of the program is to provide an space for nearly 20 teachers from a vast array of universities to come together and build relationships with both students and fellow faculty. According to the Classical Singer article, it is this environment of learning and mentorship which makes Munzer's program at MTB successful.