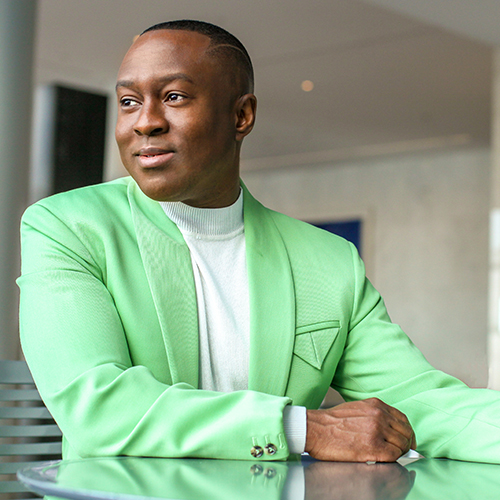 Dean Jason King honors Sinéad O'Connor in NPR feature
In an NPR feature published on August 2, journalist and USC Thornton Dean Jason King honored the music and life of Irish singer Sinéad O'Connor, who died last week at age 56.
Drawing on her 1993 performance of "Make Me a Channel of Your Peace," King described O'Connor as a freedom singer akin to the '60s folk luminaries and protest musicians she admired, arguing that her "greatest gift was to deliver mournful songs of lament and original tunes of personal and collective liberation." Given her history of activism and unapologetic feminism, O'Connor—from King's perspective—could also be described as a keener and feminist killjoy who channeled her rage into music that changed the world.
"She wailed for the ghost of her abusive mother, for the ghosts of characters she made up in songs like 'Jackie,' for ghosts of real-life, young Black men killed senselessly by state forces, for Irish famine victims, and for so many others with whom she felt an empathetic connection," King wrote. "Now that she is gone, who will sing for Sinéad?"
Photo by Laylah Amatullah Barrayn.