Keyboard Collaborative Arts
Established in 1947 by celebrated accompanist Gwendolyn Koldofsky, the Keyboard Collaborative Arts program at the USC Thornton School of Music was the first of its kind anywhere in the world. With an internationally acclaimed faculty, and graduates who rank among the most notable leaders and innovators in the field of collaboration, the program has remained an influential force for over half a century.
Administered by the department of Keyboard Studies, the Keyboard Collaborative Arts program nurtures aspiring pianists by enriching and guiding them through their study of collaboration in chamber music, song repertoire and opera. The Keyboard Collaborative Arts faculty welcomes and encourages repertoire composed by marginalized and/or under-represented groups, including but not limited to, BIPOC, LGBTQ+, and women. In addition to regular study, students may choose to improve their strengths in foreign language diction or opera coaching. Keyboard Collaborative Arts students also are granted the rare opportunity of interacting with many of the stellar faculty of the USC Thornton School of Music in other performance areas, including Keyboard Studies, Strings, Woodwinds, Brass, Percussion and Vocal Arts & Opera.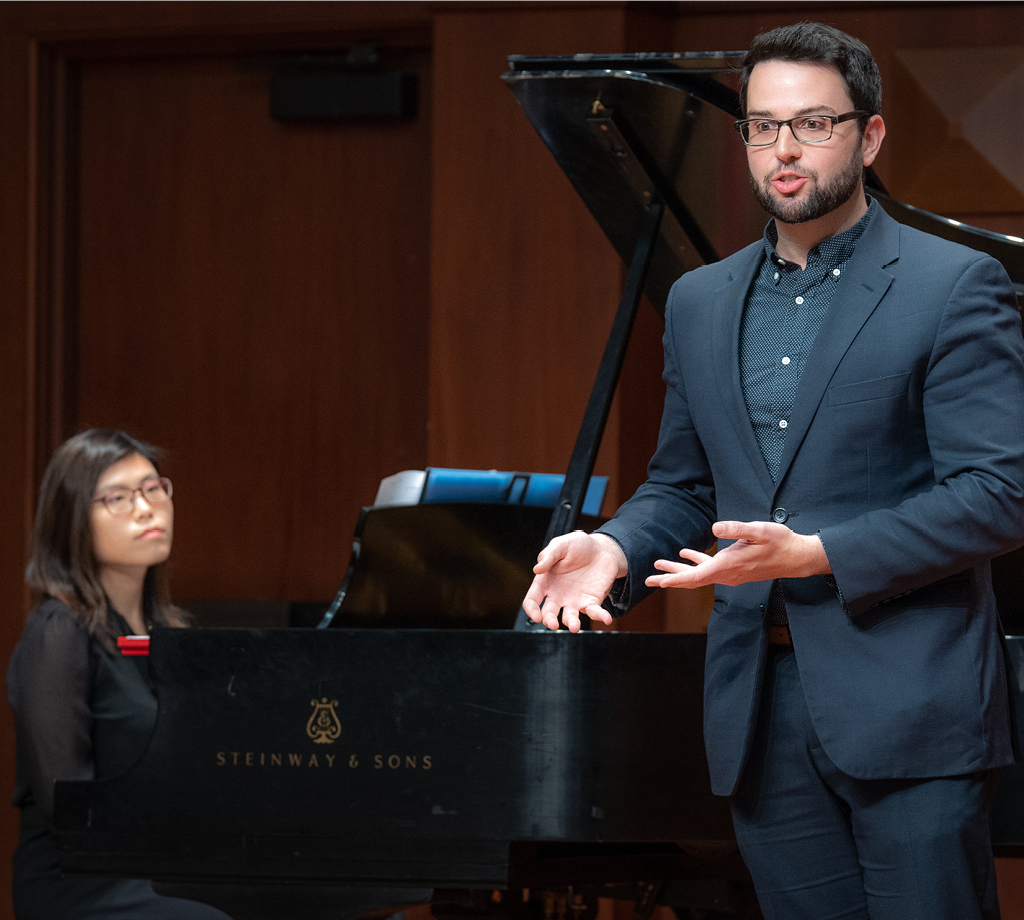 Keyboard Collaborative Arts Faculty
Contact
Alan L. Smith, Chair
Kyle Shafiee, Department Coordinator
Keyboard Collaborative Arts Program
USC Thornton School of Music
Los Angeles, California 90089-0851
(213) 740-7703
classical@usc.edu