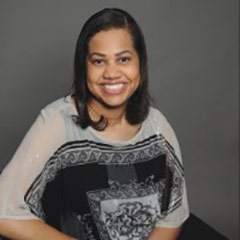 Elizabeth Palmer leads professional development session for band directors
Elizabeth Palmer, a DMA candidate in the USC Thornton Music Teaching & Learning program, led the professional development session for the 25th Anniversary of Susquehanna University's High School Honors Band. The session, entitled "Music Teaching and Learning: Growing Through Our Philosophies," was attended by band directors, alumni, and university students.
Palmer is also founder and executive director of Modern Maestro, Inc., an outreach program for K-12 students with a strong interest in music.