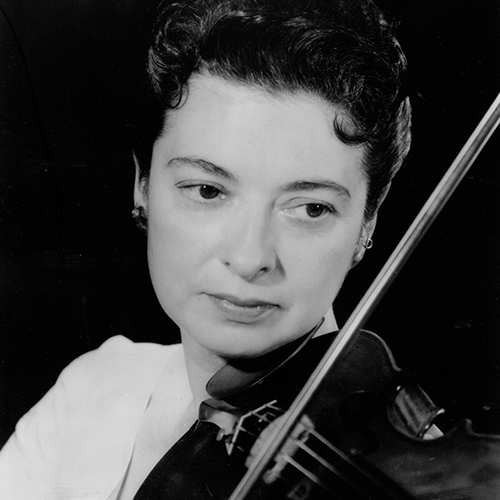 Violinist Eudice Shapiro commemorated in article by The Forward
Pioneering violinist and former USC Thornton strings faculty member Eudice Shapiro was commemorated in an article by The Forward on May 9. Journalist Benjamin Ivry shared little-known facts about Shapiro's life and the Jewish friends, composers and students who were a part of it. The article referenced USC News' Title IX story on Shapiro, featuring a quote from Thornton strings faculty member and Jascha Heifetz Chair Glenn Dicterow.
"In 1956, the Hungarian Jewish cellist Gábor Rejtő, offered [Shapiro] a permanent post at the University of Southern California. There she remained for over a half-century, honored by her pupils. One among them, the American Jewish violin soloist Glenn Dicterow, recalled that Shapiro was an 'extremely nurturing, very regal human being' known to students as 'Mother Shapiro,'" Ivry wrote.