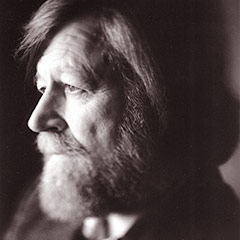 Faculty and students honored at the 2016 ASCAP Foundation Awards
Last month, the American Society of Composers, Authors and Publishers (ASCAP) awarded several USC Thornton faculty, students, and alumni at the 2016 ASCAP Foundation Honors event in New York City.
Distinguished Professor of Composition Morten Lauridsen was presented with the Life in Music Award. Thornton Composition alumnus Daniel Allas ('15) and graduate students Tommy Dougherty, Ali Puskulcu, and Peter Shin received Morton Gould Young Composer Awards. Jules Pegram ('13, composition) received the Harold Arlen Film and TV award for his outstanding work during the ASCAP Film Scoring Workshop.
During the awards ceremony at Jazz at Lincoln Center, Ali Puskulcu performed his solo violin work Point G and the Schola Cantorum on Hudson Vocal Ensemble performed an excerpt from Morten Lauridsen's Sure On This Shining Night.