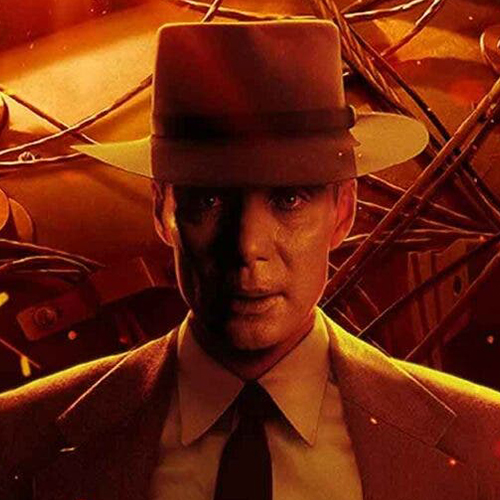 Ludwig Göransson composes score for Christopher Nolan's "Oppenheimer"
USC Thornton Screen Scoring program alumnus Ludwig Göransson (GCRT '08) composed the score for Christopher Nolan's Oppenheimer, which premiered in theaters on July 21. The film marks Göransson's second collaboration with Nolan—the first being his soundtrack to Tenet.
According to Variety, Göransson recorded the music for Oppenheimer in just five days. His team of musicians included Thornton Composition program alumnus Thomas Kotcheff (MM '12, DMA '19), who co-wrote the piece "Trinity." He also enlisted his wife, violinist Serena McKinney, to help achieve the violin-heavy score that Nolan envisioned for the film. The composer's goal was for the score to mirror the film's unsettling tone as well as the inner world of Oppenheimer (played by Cillian Murphy).
"Violins have been used a lot in horror movies, and Serena and I looked at how to take that technique of horror clusters and turn it on its head into a beautiful melodic vibrato," Göransson said in his interview with Variety. "I had never read a script like that before where [Nolan] immediately puts you in the mind of Oppenheimer. You're seeing the world through his eyes. Oppenheimer is a genius, but he also has demons in his closet."
Image courtesy of Universal Pictures.