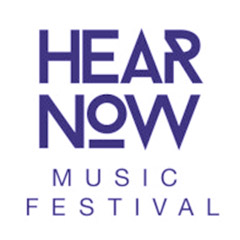 Hear Now Music Festival features over 15 Thornton musicians
The seventh annual Hear Now Music Festival took place at the end of April, showcasing many of the most compelling artistic voices in Southern California new music, including a broad slate of USC Thornton students, faculty, and alumni.
Pianist and alumnus Gernot Wolfgang (GCRT '94, film scoring) serves as Associate Artistic Director of the festival, which prominently featured performances by Keyboard Studies faculty member Jeffrey Kahane; the Brightwork newmusic septet, which includes flutist Sara Andon (MM '91), pianist Aron Kallay (DMA '09), and percussionist Nick Terry (DMA '11); and People Inside Electronics, featuring electronic musician Isaac Schankler (DMA '10, composition); as well as music by composers and faculty members Ted Hearne and Andrew Norman (BM '02, MM '04).
Los Angeles Times music critic Mark Swed surveyed the festival, which took place over three concerts in Pasadena and Venice, noting that "no two of the 21 pieces resembled each other, further evidence that L.A. music has never been one thing."
Hear Now also featured works by Composition DMA candidate Michael Lee, alumni Thomas Kotcheff (MM '12, keyboard studies) and Alexander Elliott Miller (DMA '10, composition), and faculty member Mark Weiser, as well as performances by harpist Alison Bjorkedal (MM '05, DMA '08), pianists Nic Gerpe (DMA '12) and Rafael Liebich (DMA '12), violist Luke Maurer ('02, MM '05), and pianist Vicki Ray (DMA '88, accompanying).
A second iteration of the festival will take place in Paris in December, featuring performances by pianist and alumnus Mark Robson (MM '89).