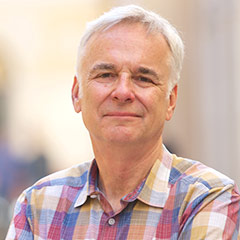 Kenneth Foster authors new book about arts leadership
Kenneth Foster, director of the USC Thornton Arts Leadership program, has authored a new book, Arts Leadership: Creating Sustainable Arts Organizations (Routledge), which will be released on May 9th. The book focuses on building sustainable models for creative organizations amidst increasing political, economic, and cultural challenges.
"Foster's experience and wisdom as an arts leader informs and shapes ways of doing and thinking about leadership and running organizations that is practical and draws its the power from the creative process," said William J. Byrnes in a review of the book.
Foster has more than 20 years of experience in arts administration and served as executive director of San Francisco's Yerba Buena Center for the Arts for almost a decade. His first book, Performing Arts Presenting, From Theory to Practice, was published in 2007.