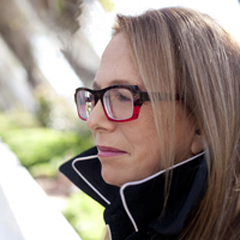 Laura Karpman composes music for concert celebrating 100 years of women's suffrage
Laura Karpman, USC Thornton Screen Scoring faculty member and Emmy-winning composer, will debut a new composition on Jan. 18 at the Lyric Opera of Kansas City's "…When there are nine," a production celebrating the 100th anniversary of the Nineteenth Amendment. Karpman and her collaborator, librettist Kelley Rourke, composed the song cycle "And Still We Dream" by drawing from the writings and poetry of suffragette leaders Susan B. Anthony and Elizabeth Cady Stanton.
The title of the concert is inspired by a quote from Justice Ruth Bader Ginsburg: "People ask me sometimes, when do you think it will be enough? When will there be enough women on the [Supreme Court]? And my answer is when there are nine."
Karpman, who founded the Alliance for Women Film Composers, has long been interested in addressing social issues in her work. "I always try to write something that has some reflection of social justice or some reflection on how I'm feeling about patriotism at any given moment," she said in a 2019 interview with the LA Times.
Karpman's other recent socially-focused work includes scores for the short film "Sitara: Let Girls Dream," and the Discovery Channel docu-series "Why We Hate."