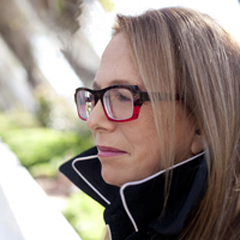 Laura Karpman scores two new projects for Netflix and Discovery Channel
Emmy-winning composer and USC Thornton Screen Scoring faculty member Laura Karpman wrote the score for two new projects that explore pressing social issues.
The first, an upcoming animated short film called "Sitara: Let Girls Dream," is set to release on Netflix. The film is directed by two-time Oscar-winning and three-time Emmy winning director Sharmeen Obaid-Chinoy, with executive producers Gloria Steinem and Darla Anderson, producer of Coco. "Sitara" tells the story of Pari, a 14-year-old girl who dreams of becoming a pilot while growing up in a society that doesn't allow her to dream.
The second is a six-part Discovery Channel docu-series called "Why We Hate." Produced by Steven Spielberg and Alex Gibney, the series explores hate, in all the ways it manifests in our society, and how we can stop it from spreading. "Why We Hate is one of the most significant projects I've ever worked on," said Karpman. "The music embodies every aspect of the human condition, from the most violent explosions of hate, to the most touching elevations of redemption."