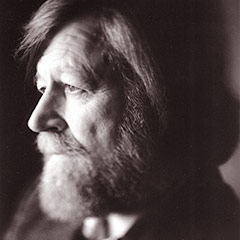 London Philharmonic Choir to perform Morten Lauridsen's "O Magnum Mysterium"
On Monday, February 12th, the London Philharmonic Choir will perform "O Magnum Mysterium" by USC Thornton faculty member Morten Lauridsen ('66, MA'68, DMA'74) in a special concert at London's Buckingham Palace. The concert, honoring Princess Alexandra, will feature performances by several ensembles to raise funds for families whose lives are affected by dementia.
The Los Angeles Master Chorale commissioned "O Magnum Mysterium" in 1994, helping to launch Lauridsen's international career. Lauridsen, who is a National Medal of Arts recipient, received the ASCAP Foundation's Life in Music Award "for his distinguished contribution to the American choral tradition," in 2016.