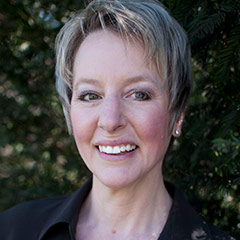 Lynn Helding receives Lifetime Achievement Award for research in vocal pedagogy
USC Thornton Vocal Arts and Opera faculty member Lynn Helding has been recognized as a legendary figure in the field of voice pedagogy by the Contemporary Commercial Music (CCM) Vocal Pedagogy Institute at Shenandoah University, and has received the 2020 CCM Institute Lifetime Achievement Award. As this year's recipient, she will be in residence at the institute and deliver the keynote address in July.
Helding, who is both a studio voice teacher and coordinator of Vocology & Voice Pedagogy at Thornton, is renowned in science-informed vocal pedagogy for her research on cognitive neuroscience and the teaching of voice, and for the great impact her research has had on the field.