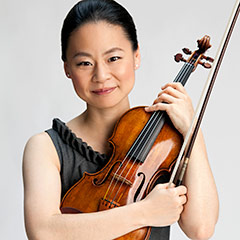 Midori Goto leads string quartet outreach tour to Nepal
Throughout the latter half of December, Midori Goto, Jascha Heifetz Chair in Violin at USC Thornton, will be bringing the gift of music to the people of Nepal. Touring the country as part of the International Community Engagement Program (ICEP), an offshoot of Midori's nonprofit MUSIC SHARING organization, the violinist will lead a string quartet in 20 educational outreach performances over 11 days, visiting local hospitals, schools, and United Nations facilities.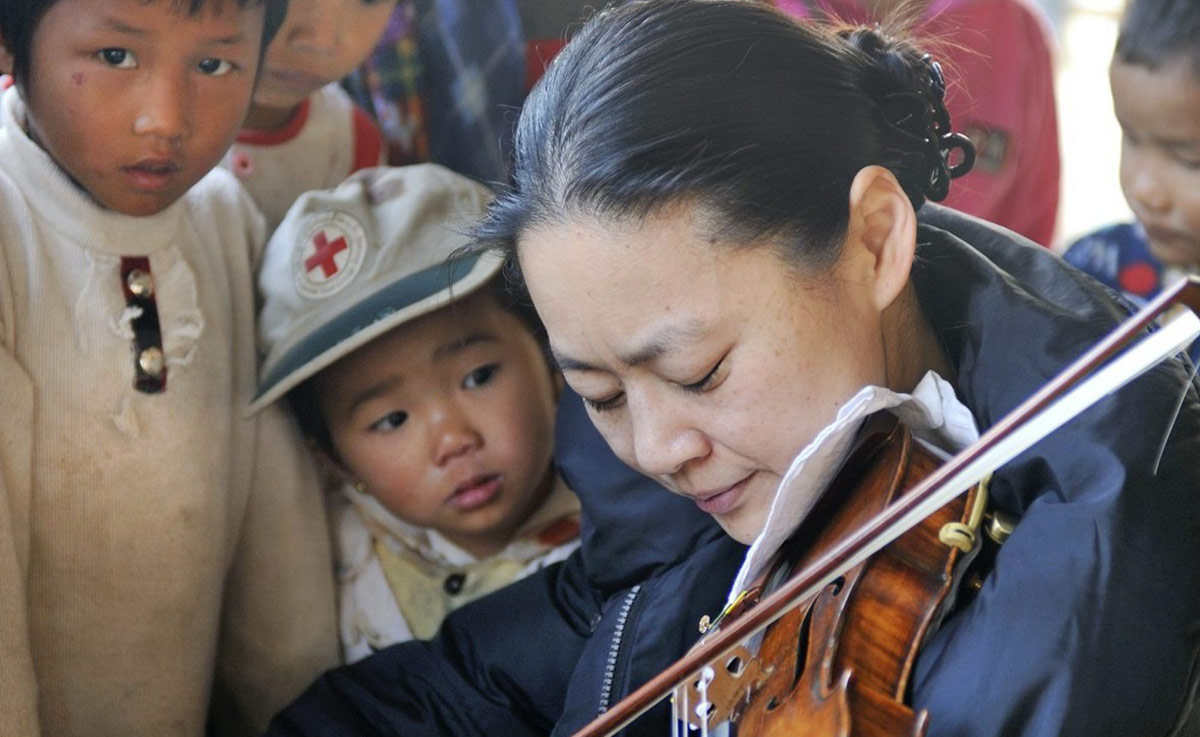 Midori Goto with local children.
Midori's ICEP tour began in the Nepalese capital of Kathmandu and will continue to areas devastated by the 2015 earthquake. In previous years, the program has led musical outreach tours to Cambodia, Indonesia, Mongolia, Laos, Bangladesh, and Myanmar.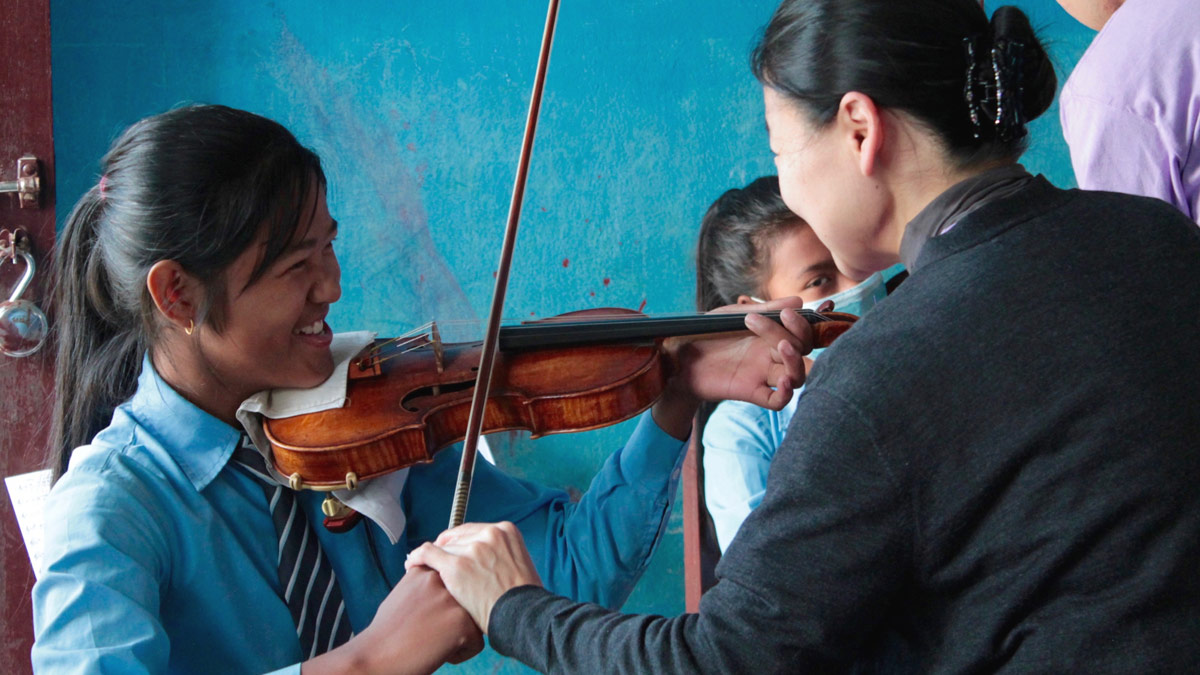 Midori Goto gives an impromptu lesson to a young violinist in Nepal.
MUSIC SHARING is tracking the quartet's Nepalese tour with daily blog posts.