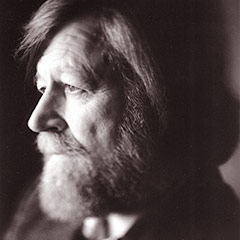 Morten Lauridsen nominated for an Opus Klassik Award
Morten Lauridsen, Distinguished Professor Emeritus of Composition at USC Thornton, recently received a nomination in the Best Choral Recording category of the 2019 Opus Klassik Awards, Germany's premier classical awards, for "Light Eternal – The Choral Music of Morten Lauridsen." The recording, which was conducted by Nicol Matt and performed by the Chamber Choir of Europe, was released by the Deutsche Grammophon label and includes many of Lauridsen's iconic works, including O Magnum Mysterium and Lux aeterna. The latter was performed by the USC Thornton Symphony and Choral Artists last April at Disney Hall in a concert honoring the composer's retirement from USC.
Presented by Germany's Society for the Promotion of Classical Music, the 2019 Opus Klassik Awards will take place in October.