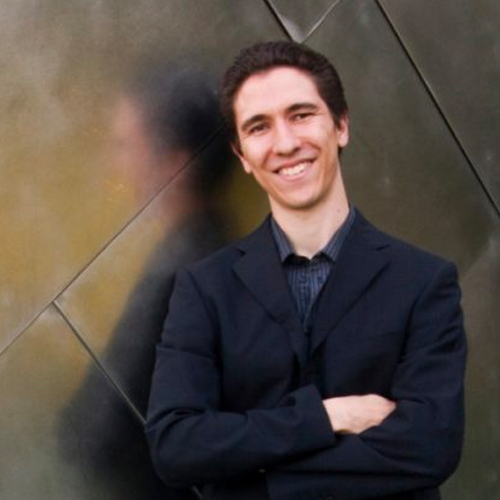 Nic Gerpe released studio album for "The Makrokosmos 50 Project"
USC Thornton alumnus Nic Gerpe (DMA '12) released a studio album for "The Makrokosmos 50 Project" on March 15, now available on all digital streaming platforms. Gerpe commissioned 11 composers to collaborate with him in creating musical responses to individual movements of George Crumb's Makrokosmos, Volume I. He recorded the final pieces as a studio album in celebration of the 50th anniversary of Crumb's work.
"Makrokosmos is loaded with musical and extramusical associations – poetry, spirituality, and big metaphysical and cosmic ideas," Gerpe said. "To me, however, the most special thing about the piece is it's celebration of connections between people – friends, family, teachers, colleagues and those who inspire us, shape our lives and make us who we are."
An established pianist and educator in the contemporary music world, Gerpe received all three of his degrees at Thornton under faculty member Bernadene Blaha. He is currently a member of the piano faculty at Pasadena Conservatory of Music.