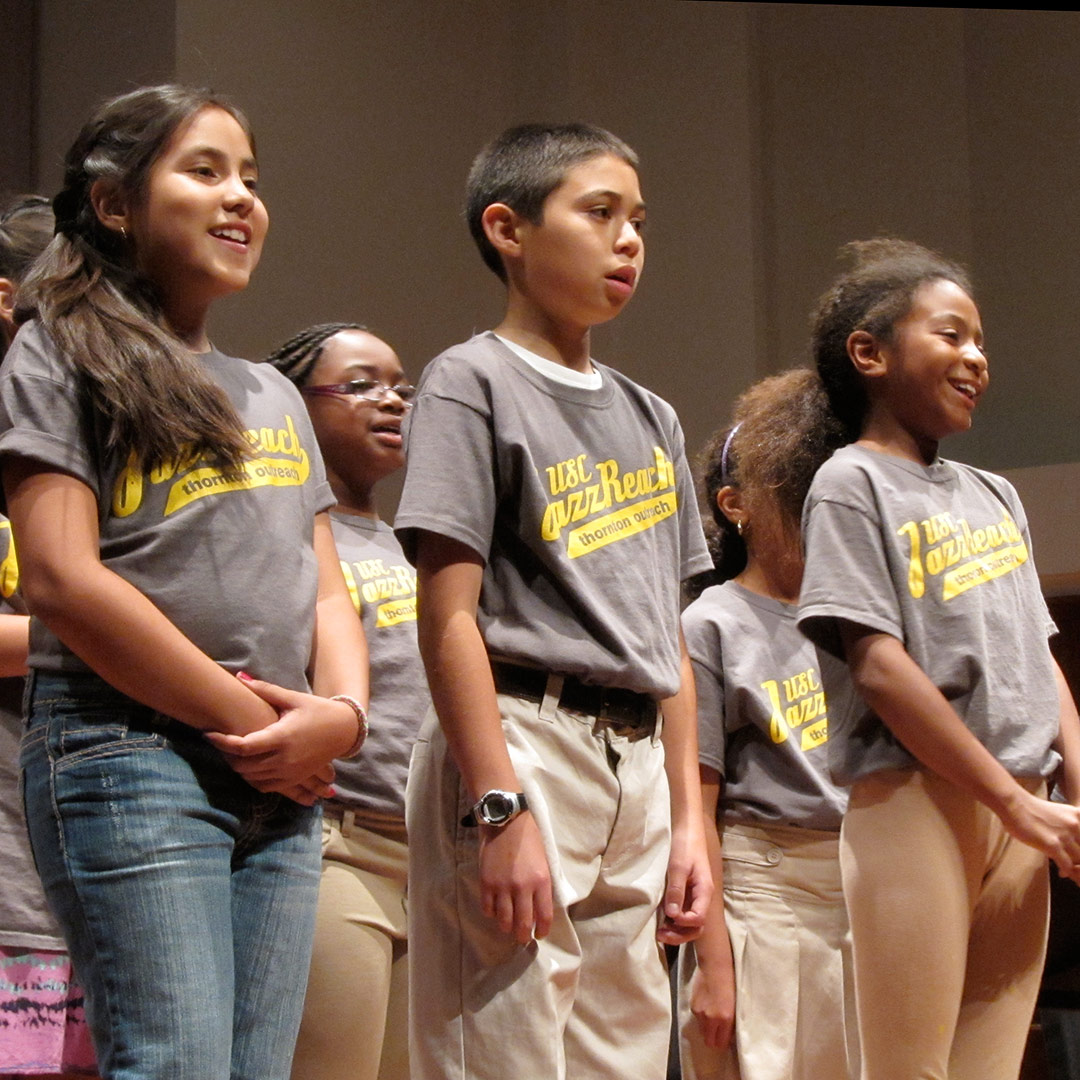 NYTimes explores USC's commitment to community engagement
Each year, over 70 USC Thornton students and 6,000 Los Angeles-area children participate in our Community Engagement programs. We're so proud that USC is featured in this New York Times opinion piece on how universities can help kids from disadvantaged circumstances follow their college dreams.
Funded in part by the USC Good Neighbors Campaign, Thornton's Community Engagement program work hand-in-hand with the Music Teaching & Learning department to provide general music instruction in guitar, recorder, and choir, to under-served populations in Los Angeles. The program also supports instrumental and vocal jazz education with area institutions and regularly hosts school-aged children on the Thornton campus.