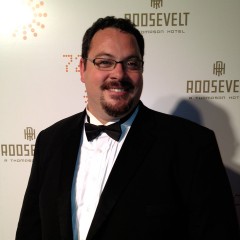 Paul Young chats with APM's "Marketplace"
Paul Young, director of the USC Thornton Music Industry Minors Program, was interviewed for American Public Media's nationally-syndicated radio show, Marketplace, in a discussion about the long-term financial viability of the music publishing industry. Young explained that ownership of song copyrights can help keep publishers afloat in the midst of an overall music industry downturn. Radio stations and film and television studios often pay licensing fees for popular songs, which, Young explained, is a viable way for companies such as Sony to maintain a steady income stream.
Young has enjoyed a successful career in the music publishing business before arriving at USC, most recently as director of Licensing and Contract Administration for Universal Music Group, the largest record label in the world.