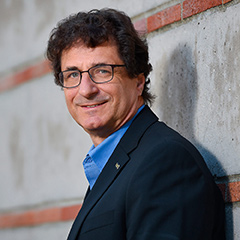 Penn State names Dean Robert Cutietta as Alumni Fellow
Next week, in a ceremony in State College, Pennsylvania, the Penn State Alumni Association will recognize Dr. Robert Cutietta, Dean of USC Thornton and the USC Kaufman School of Dance, with the title of Alumni Fellow. Cutietta has published widely on subjects related to music education since earning his PhD in Music Education and Psychology from Penn State in 1982.
Since becoming Dean of USC Thornton in 2002, Cutietta has introduced a number of groundbreaking degrees and initiatives to adapt to an ever-evolving landscape for professional musicians. In 2011, he was asked to create the first new school at USC in 41 years, the Glorya Kaufman School of Dance, which opened in a state-of-the-art new facility in 2014.
Cutietta's most recent books are Raising Musical Kids: A Parent's Guide (2013), and Who Knew? Answers To Questions About Classical Music You Never Thought To Ask (2016), both published by Oxford University Press.