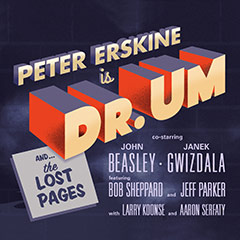 Peter Erskine talks with "Music Radar" about his new album
Peter Erskine, legendary jazz drummer and director of Drumset Studies at USC Thornton, was interviewed at length by Music Radar about his recently-released album, Dr. Um.
The album, which features performances by numerous Thornton faculty and alumni, marks Erskine's return to an electric jazz drumming style that defined his early career. In the interview, Erskine talks extensively about the album's development, his work with the Tama Star drum kit, and the challenges faced by jazz drummers in a changing musical landscape.
Erskine will also be featured as the cover story in the forthcoming issue of Modern Drummer magazine, which will hit newsstands in June. Dr. Um is available for purchase both online and in stores.