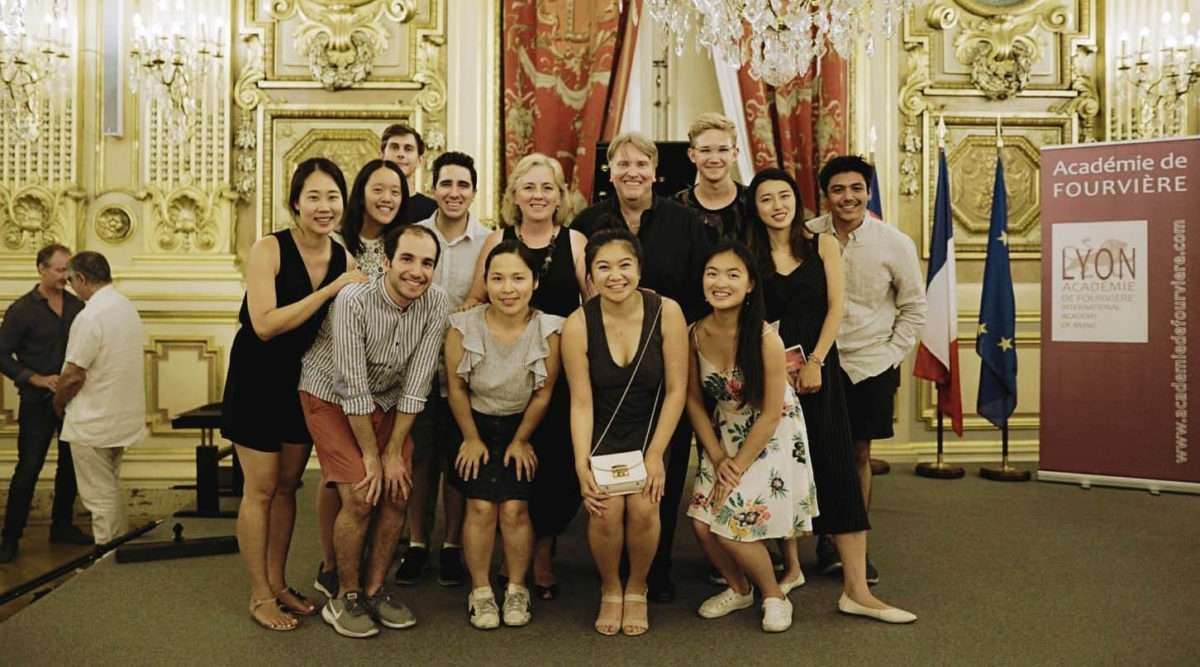 Ambassador Blog: Summer 2018
USC Thornton Student Ambassadors reflect on summer 2018 experiences.
The Student Ambassador Blog gives an inside look at the USC Thornton undergraduate experience, which is full of students who are constantly innovating, collaborating, and creating excellent music. This blog was written by Brittany Jimenez, Associate Director of Undergraduate Admission at USC Thornton. 
---
We are only a few weeks away from commencement and summer break, and our students are hard at work performing (FUN!) and studying for finals (not as fun!).  As a nice break from the finals grind, we asked a few of our ambassadors to take a trip down memory lane and share about their 2018 summer experiences.
Rachel Campagna (BM Oboe Performance)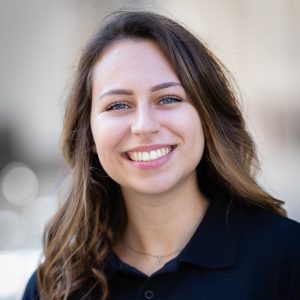 Rachel Campagna spent her summer in Texas teaching at her high school alma mater as a marching technician for the marching band.  If you've seen a Texas high school marching band rehearse or perform at a football game, you know that it's intense. Rachel's job included teaching and assisting students with marching technique and music fundamentals for their summer band camp, which takes place during the last three weeks of their summer every year.
After being removed from one of her favorite activities for almost two years and feeling jaded with the Texas heat and high school band scene, she was hesitant to accept the job offer.  However, she ended up enjoying the experience. "I'm so glad that I accepted the offer," she said. "Although my plan always was to get a performance degree, I knew that it would still require, and encourage, aspects of teaching at some point. This job was the perfect way to kick start that. It was a great learning experience, and I'm happy I was able to use this opportunity to reconnect with fellow students and be surrounded by my old directors, who are perfect examples of what it means to be an educator and mentor."
Kate Crellin (BA Choral Music and History, Law and Culture)
Kate Crellin had the fantastic opportunity to be a part of Cape Harmony, Cape Cod's professional, all-female a cappella group.  She submitted an audition tape spontaneously in February and did not expect to get in. Months later she was flying to Boston Logan Airport to embark on a life-changing adventure.  "The experience of Cape Harmony is almost indescribable," said Kate. "I lived with nine collegiate women, who went from strangers to best friends over the three months we spent together. Every waking moment was spent together, whether it was in rehearsal, on stage, in the Taco Bell drive-thru, or on the couch binge-watching Buzzfeed Unsolved."  In addition to exploring her love of performing, Kate found herself arranging music and transforming the website to bring in more business and boosted their online presence.  She came back to USC ready to dive into senior year with more confidence, connections and an expanded musical community!
Anne Ranzani (BM Bassoon Performance)
Anne Ranzani was busy performing across the country, from an orchestra festival in Arkansas to teaching at Idyllwild Arts and playing at Walt Disney Concert Hall. But one of the most exciting and impactful experiences she had was with Opera NEO, an opera festival. For the last three weeks of summer, she moved to San Diego where she stayed with a host family. Every day she had a rehearsal (sometimes multiple in one day), a sitzprobe, or a performance. The professional orchestra was made up of musicians from all across the country, from a professor at Juilliard to a member of the San Diego Symphony, and many Thornton alumni!  "Not only was it incredible to be surrounded by such amazing musicians, but the sheer act of having daily rehearsals or performances was a real taste of what a career in classical music would feel like," said Anne. "It was reassuring because there wasn't a day I dreaded playing with these people. Every day I was excited to rehearse and looked forward to making music. And, you know, getting paid to do what you love never hurts either!" Two days after Opera NEO ended, she drove back up to USC for the semester. While her summer was anything but relaxing, she is so thankful to have been able to continue doing what she loves outside of the school year!
Shelby Wong (BM Piano Performance)
Shelby Wong spent her summer traipsing around Europe. She started on the breathtakingly beautiful Amalfi Coast at the Amalfi Music Festival and ending in Lyon, France.
"I came to the Amalfi Coast for the Amalfi Music Festival, traveling with two USC professors, Kevin Fitz-Gerald and Bernadene Blaha, along with a few other studio mates," said Shelby. "This was my first music festival in five years as well as my first time venturing abroad by myself, so it made for quite an exciting combination!"
At the Amalfi Music Festival, mornings consisted of lessons and practice time, with masterclasses in the afternoons and faculty concerts or student recitals at night. "I learned so much during this period–from the different faculty members and from my peers. I was repeatedly impressed by the level of knowledge they possessed, and the passion for music that we all shared. It was a wonderful motivator that greatly reinvigorated my studies," added Shelby. "I left this festival incredibly full, thankful for every interaction I had and all that I gained from the people around me."
Already fulfilled, Shelby still had two weeks of exploring and creating music ahead!  After a quick side trip to Rome, her final week of the trip was a whole new adventure in Lyon, France.  Each day they traveled from the Airbnb in the heart of downtown Lyon to the conservatory. In the afternoons and nights, there were outdoor concerts held at the conservatory, open to the public. Seeing local families gathering in the courtyard to listen to students and faculty perform was a touching example of music creating community.
Looking back on her adventurous summer, Shelby reflected, "How quickly three weeks can go by, and yet–how much can happen in such a short amount of time! My time abroad helped me not only as a musician, in growing my craft and forming relations, but also taught me a fair bit about myself. One never truly knows how they'll react in a new environment until they jump right into it. Learning how to adapt, absorb, and appreciate the experiences I had was the main hope for my summer adventure. This journey is one that will undoubtedly stay with me for a very long time."
Rachel, Annie, and Kate would agree with this sentiment! As we head into another exciting summer, we wish you all a summer break filled with musical and personal exploration and creativity. Stay tuned to learn what our Ambassadors are up to this summer and, as always, Fight On!
Never miss a story
Subscribe to USC Thornton's e-newsletter
Subscribe