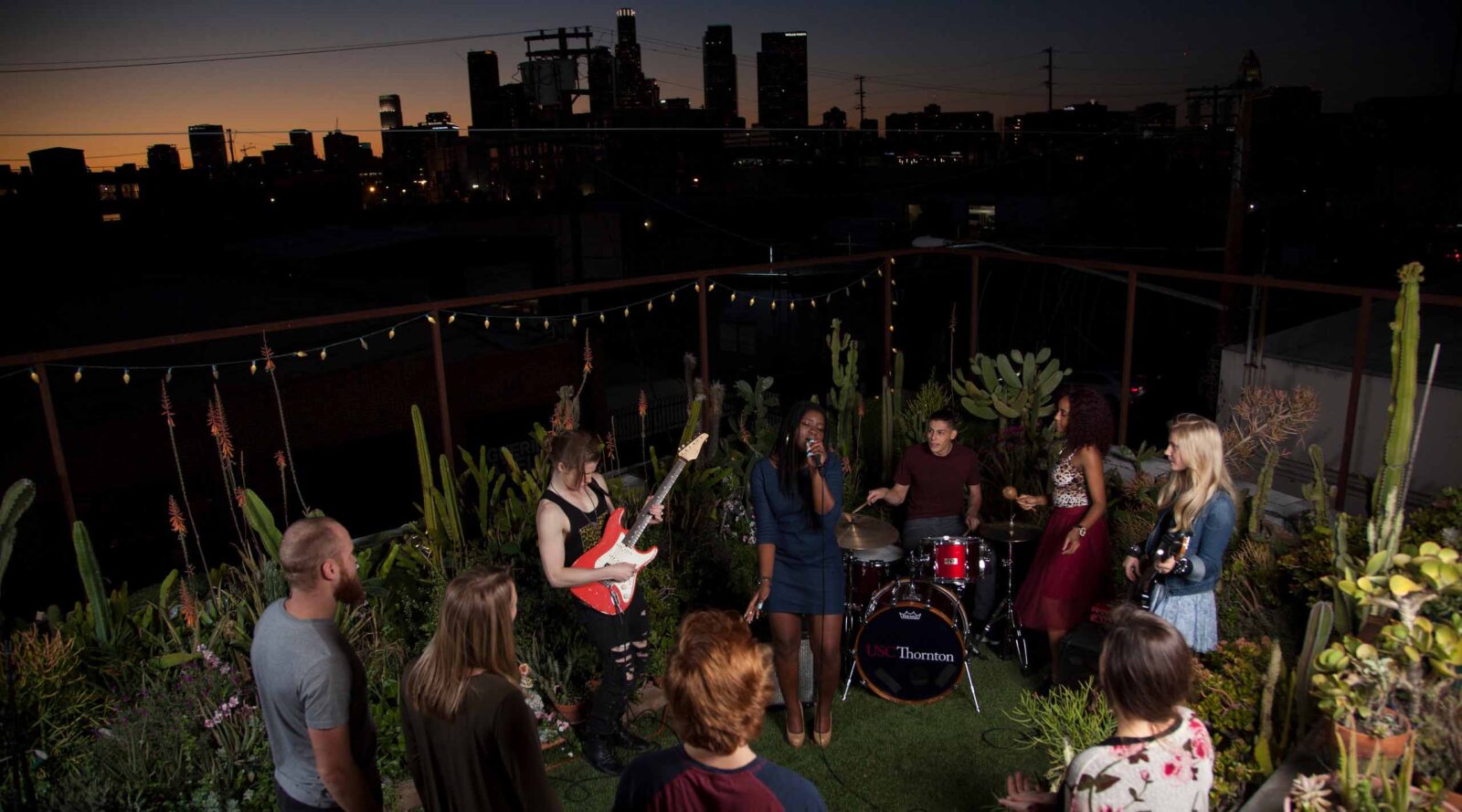 Ambassador Blog: Thornton Community Project and The FAM
USC Thornton Student Ambassador Molly Sibley offers insights into two student groups at USC.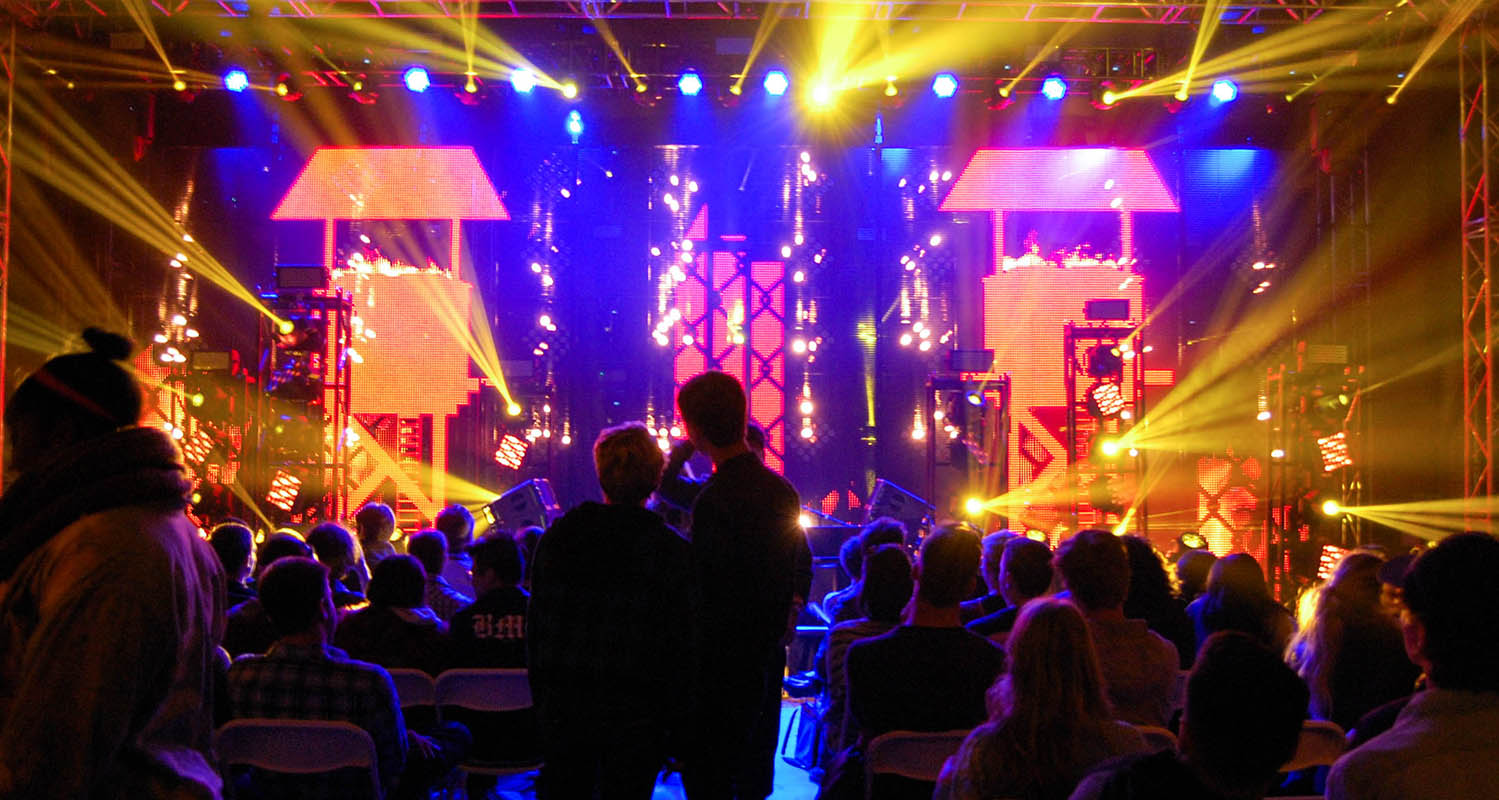 The Student Ambassador Blog gives an inside look at the USC Thornton undergraduate experience, which is full of students who are constantly innovating, collaborating, and creating excellent music. This blog features Molly Sibley, a junior in the Music Industry program, sharing her experiences with the two student-run groups at USC–Thornton Community Project and The FAM.  
---
Congratulations, you made it to USC Thornton! You got past the academic grind of high school and practiced hours upon hours for your audition. But it's hard to fly from the nest and leave a world behind you.
Within no time, you will become immersed in a new community, full of passionate student musicians ready to nerd out about music, collaborate on songs and share their newest playlists.
While you could just stay within the circle of students from your classes, taking advantage of the Thornton groups that are the best way to diversify your musical experience. Here's a highlight of two student groups that you should check out.
Thornton Community Project
The Thornton Community Project (TCP) was started as a means to break down the walls between Thornton's three divisions. The group encourages inclusive and supportive collaborations and spaces at events, regardless of whether you study jazz, classical or pop music.
The group was founded by two jazz musicians, a classical musician and a pop violinist who wanted to create a place where individuality was embraced and where students can freely share in their own expressions.
Students that are involved in TCP put on a showcase concert each month. They work together to confirm acts, accumulate live production gear and materials for the event, confirm a venue spot, set up the advertisement on campus, and even market the event online. All proceeds raised from TCP events are donated directly to organizations that provide services to aiding communities or individuals currently facing economic, political or social crises.
At the events, the mood can change throughout the night, from a singer-songwriter set that will make your heart skip a beat, to an eccentric jazz funk vibe that will have the crowd dancing and singing. Ultimately, there is music for everyone at the "TCP Presents" events, but, more importantly, a greater sense of community where students can reach out to others just as passionate about music as they are.
The FAM
If you are looking to expand your student network and seek to learn the business of the music industry, the FAM is the place to be. Started by a Marshall student, the group's goal is to encourage collaborations, connections, and creations between students passionate about the music industry.
The FAM fosters these relationships and educates its members through its online platform, assignments at group meetings and panels with music professionals. The student-run group also hosts an online platform that serves as a forum for individuals to connect in one place–whether it be sharing upcoming music, current news in the industry or students looking to collaborate.
In Spring 2019, the FAM expanded their role by formulating and connecting members based upon their interest in the role of artist, producer, songwriter or a various business position. Groups, which consist of members that are in various roles, dynamically work together throughout the semester towards an end goal (e.g. an EP, a show or a music video).
The group also moderates panels of well-established, music professionals for their members. In Fall 2018, the FAM hosted a marketing conversation with Interscope Record's Nicole Bilzerian, Senior Vice President and Head of Urban Marketing, and Matt LaMotte, Vice President of Pop/Rock Marketing and Head of Artist Development Team. Last semester, the FAM welcomed Mike Hertz for a conversation on the Management of Lil Dicky, Hip-Hop and the state of the Music Industry.
While being new to Thornton can seem daunting, the community is more than welcoming and reaching out to Thornton groups is a great way to expand your social circle. We are all here to support one another as music isn't an individual thing, but a collaborative experience that really takes a village to create and make it known to the world.
Thanks to Steffan Salas for his time regarding Thornton Community Project. 
Never miss a story
Subscribe to USC Thornton's e-newsletter
Subscribe