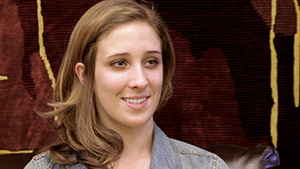 PICF '16: At the Piatigorsky Festival, there's always room for cello
For classical musicians, the Piatigorsky International Cello Festival is an unparalleled opportunity to hear and meet many of the world's most celebrated cellists.
Annie Jacobs-Perkins, who just finished her sophomore year in cello performance at the USC Thornton School of Music, marvels at the lineup, which is bringing "almost every cellist I've ever heard of" to the University Park Campus and downtown Los Angeles.
Jacobs-Perkins and three other USC Thornton cello students — Eunghee Cho, Coleman Itzkoff and Bingxia Lu — have a special relationship with the festival. The four were named Piatigorsky Fellows, a group of 36 of the finest young cellists in the world nominated by the festival's artists and other elite teachers. Each fellow will perform for one of the festival's artists in a master class and attend all events for free, and the events at Walt Disney Concert Hall for a reduced price.
It's an honor for any up-and-coming musician, and Jacobs-Perkins, as the youngest in the group, is in awe at the chance to interact with world-renowned players. She's looking forward to seeing the Italian composer and cellist Giovanni Sollima, who is a master at improvisation. (He has a workshop at 5:30 p.m. May 19 at USC's Schoenfeld Symphonic Hall.)
She will take a master class with Laurence Lesser, a former student and teaching assistant to Gregor Piatigorsky, earlier that day at 10 a.m. at the Alfred Newman Recital Hall. There, she will perform the jazz-inspired "Sonata No. 2 for Cello and Piano" by Bohuslav Martinů and get feedback and instruction from Lesser.
The master classes, which will be held daily on campus with various cello luminaries, are moderately priced ($20 for general admission and $10 for students) and open to the public. Ticket information and a full schedule for the festival, which runs through May 22, is available.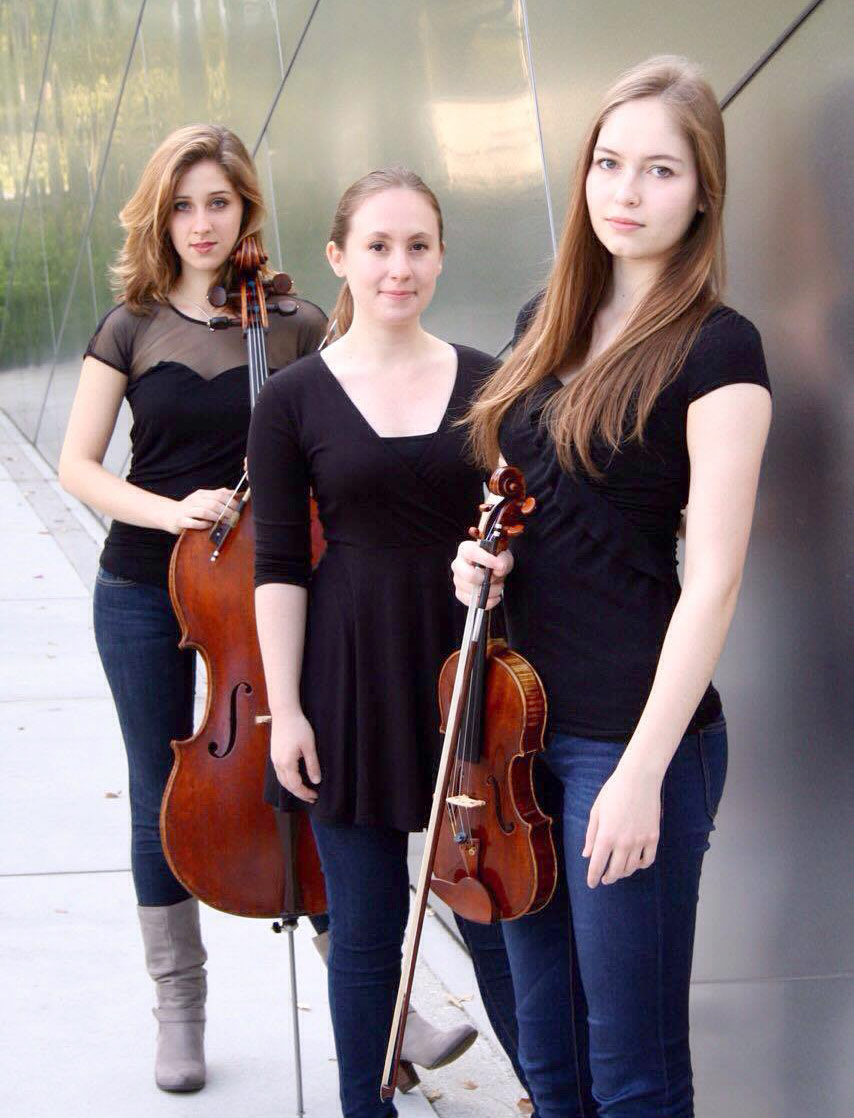 Annie Jacobs-Perkins (left) with her fellow Callisto Piano Trio members, Katelyn Vahala and Geneva Lewis.
Why she came to USC
The festival brings together three music institutions: USC Thornton, the Los Angeles Philharmonic and the Los Angeles Chamber Orchestra. Its artistic director is Ralph Kirshbaum, chair of the Strings Department at USC Thornton. Kirshbaum, who holds the Gregor Piatigorsky Chair in Violoncello, also led the first Piatigorsky International Cello Festival in 2012.
Kirshbaum is the reason Jacobs-Perkins came to USC.
"For someone with such an impressive résumé, he's so humble and down to earth," she said. "He'll tell you such specific things about your playing and believes that from our playing, we see who we are. You learn life lessons, not just the cello."
A special spring
Jacobs-Perkins is enjoying quite a spring. She is part of the Callisto Trio with fellow USC Thornton Trustee Scholar Katelyn Vahala, a sophomore piano major, and violinist Geneva Lewis, a senior at the Colburn Academy. The trio won the bronze medal in the strings division of the Fischoff National Chamber Music Competition held May 6-8 at the University of Notre Dame — the youngest ensemble ever to place in the finals of the senior division. (The trio was coached by Lucinda Carver, vice dean of the Classical Performance and Composition Division at USC Thornton, and Andrew Cook of the Pasadena Conservatory.)
"Up until last year, I was a soloist," Jacobs-Perkins said. Playing in an ensemble involves so much trust, she noted. "It's the only way you can get into someone else's head without imposing your own thoughts."
Now, even though the trio's violinist is headed to New England for college, Jacobs-Perkins hopes they can stay together.
"We've been discussing it," she said. "I can't stop playing with them."
Although Jacobs-Perkins' 40 to 45 hours of practice time per week would seem to consume all of her free time, she and David Steinhardt, a freshman in classical guitar, joined the Gluck Fellows Program at USC Thornton, which is designed to foster community engagement by bringing concerts to venues in underserved neighborhoods.
Steinhardt had been her neighbor on Woodstock Lane in Rochester, N.Y., since she was 2 years old and is like a brother. Over the course of this school year, playing as The Woodstock Duo, they gave 30 concerts at transitional housing units, libraries, afterschool arts programs and elsewhere. Neither had a car on campus, so they took public transit or Uber, lugging instrument cases and music stands.
When the Piatigorsky Festival ends, she's going back home to play in an alumni orchestra at her high school and then off to Virginia for six weeks to attend the Ashkenasi/Kirshbaum Chamber Music Seminar at the Heifetz International Music Institute at Mary Baldwin College.
But this week, it's all cello all the time in Los Angeles, and she couldn't be happier.
"There's such a big range in what the cello can do, going from a low C to super high," she said. "I love it because it is the closest to the human voice of any string instrument."
Never miss a story
Subscribe to USC Thornton's e-newsletter
Subscribe