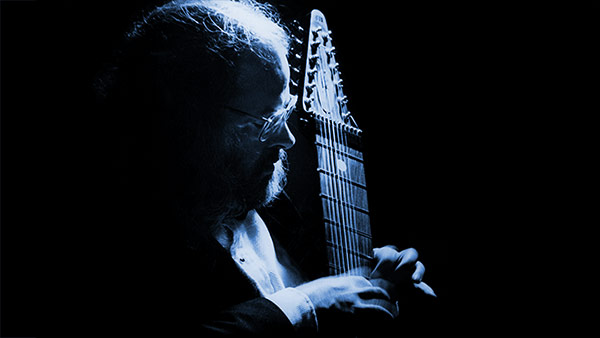 Bill Biersach: 40 Years with The Beatles – and USC
"80 semesters later I can say with all honesty I have never taught a boring class. I go in there and I give it my all." —Bill Biersach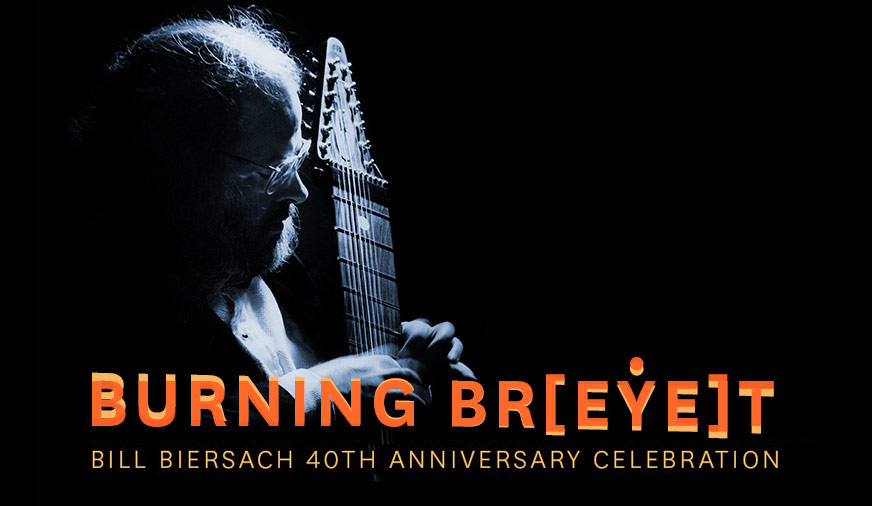 It has been four decades since Composition faculty member Bill Biersach taught his first class – and on April 1st, USC Thornton will celebrate with a concert in his honor.
Biersach is best known for his class, "The Beatles: Their Music and Their Times," which has grown wildly popular with non-music majors since it was first offered some 20 years ago. Biersach refers to it as his "one really brilliant idea," a semester dedicated to studying what he considers the most influential band of all time.
"I had always been a consummate Beatles maniac," Biersach said. "In the music world, there's before the Beatles and after the Beatles. The technology that's available today never would've happened if the Beatles hadn't come along. They were such intriguingly original musicians."
Although his courses take on exciting subjects, Biersach believes that his success at as a teacher has stemmed from a commitment to keep things interesting. "Before I went in the classroom the first night, I promised I would never teach a boring class," Biersach said.
"80 semesters later I can say with all honesty I have never taught a boring class. I go in there and I give it my all."
Finding his Footing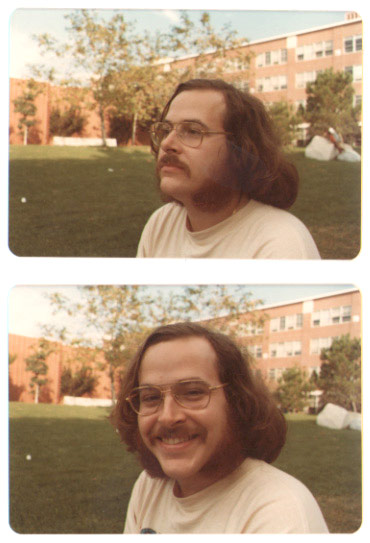 The young Biersach first began at USC with plans to major in English and dreams of becoming a rock musician, but by his sophomore year he was feeling lost and overwhelmed. On the verge of dropping out, he enrolled in what would turn out to be the most pivotal course of his academic career —Advanced Synthesizers with Frederick Lessemann.
"It's one of those few times in my life when I looked at a technology and understood it instinctively," Biersach said. "I never had that with Microsoft Word, but when I stood in front of a moog synthesizer, it all made sense." He took the course five more times before graduating.
Biersach also took inspiration from an oceanography class taught by professor Barney Pipkin. While the subjectmatter was well outside of his comfort zone, he was awed by Pipkin's enthusiasm and his palpable love of teaching. Biersach credits the class with shaping his own teaching philosophy – and cherishes his decades-old oceanography notebooks, to this very day.
When Biersach began his USC teaching career in the 1970's, he was also working as a studio musician and performing in rock bands. "It's the one thing in my life that didn't go away," he said. "I wanted to be a rock musician and by gosh I worked my tail off trying to be a successful rock musician."
"And I was a successful studio musician but even that started to dry up. It was this gradual process of realizing that teaching is what I do best."
An Anniversary Concert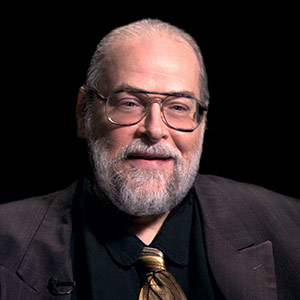 Reaching the 40 year milestone of his career, Biersach has had the chance to reflect on his extraordinary experience at USC Thornton and the students that he's helped shape along the way. For him, the beauty of teaching lies in small moments of connection and understanding.
"The whole thing's just been one continuous high point," Biersach said. "They say that the payback for being a teacher is when you see that light go on in somebody's eyes, and that's completely true."
Biersach hopes that his anniversary concert will capture his energetic and adventurous spirit. Alongside percussionist Ralph Loynachan, Biersach will perform on a Chapman Stick, a 10-stringed instrument that is related to, but markedly different from the acoustic guitar. Over the past few years, Loynachan and Biersach have built a strong rapport as improvisers – and plan to bring an avant garde sensibility to the April 1st concert.
At the conclusion of the performance, a guitar quartet featuring fellow USC Thornton faculty members Richard Smith, Pat Kelley, Brian Head, and Jonathan Patterson will join Biersach for an encore — with a twist. The performers will have no idea what key their guitars are tuned to until minutes before they take the stage.
For Biersach, this is just another day at the office — another day of exploring, questioning and ultimately savoring music to the best of his ability.
"I wanna have fun," Biersach said. "It's all going to be a blast."
---
Burning Br[eẏe]t: Bill Biersach 40th Anniversary Celebration will take place Friday, April 1st at 8:00 PM at USC's Carson Center. The event will feature performances by Biersach and percussionist Ralph Loynachan, as well as USC Thornton faculty. Seating is first-come, first-served.
Never miss a story
Subscribe to USC Thornton's e-newsletter
Subscribe